The Lancashire Camp Followers
Pupil's from Weeton Primary School bring history to life in a visual storytelling project exploring bygone times.
The Lancashire Camp Followers is a collaborative project working with families in Weeton and Preston to investigate what life is like in transient communities including the military and traveller community.
The project was awarded £10,000 from the Armed Forces Covenant Local Grants scheme, and was delivered by Stories Outside CIC. The organisation worked with Years 5 and 6 at Weeton Primary School in Lancashire, where ninety percent of the school population are Service children – the remaining pupils are from rural and traveller communities.
Exploring the past
Stories were sourced from the archives at Lancashire Infantry Museum by the Preston Military Wives Co-Working Hub. Participants explored stories from the past, including the tale of MS Batory, who served as a troop ship and a hospital ship by the Allied Navy during World War 2.  
On 4 August 1940 MS Batory left Liverpool with convoy WS 2 (Winston's Specials) evacuating 480 children to Sydney, Australia, under the Children's Overseas Reception Board until the war was over. She sailed via Cape Town, India, Singapore (where she had carried 300 troops), and Sydney. The journey had been a happy one, with so much music and laughter that the Batory was dubbed the "Singing Ship".
Bringing history to life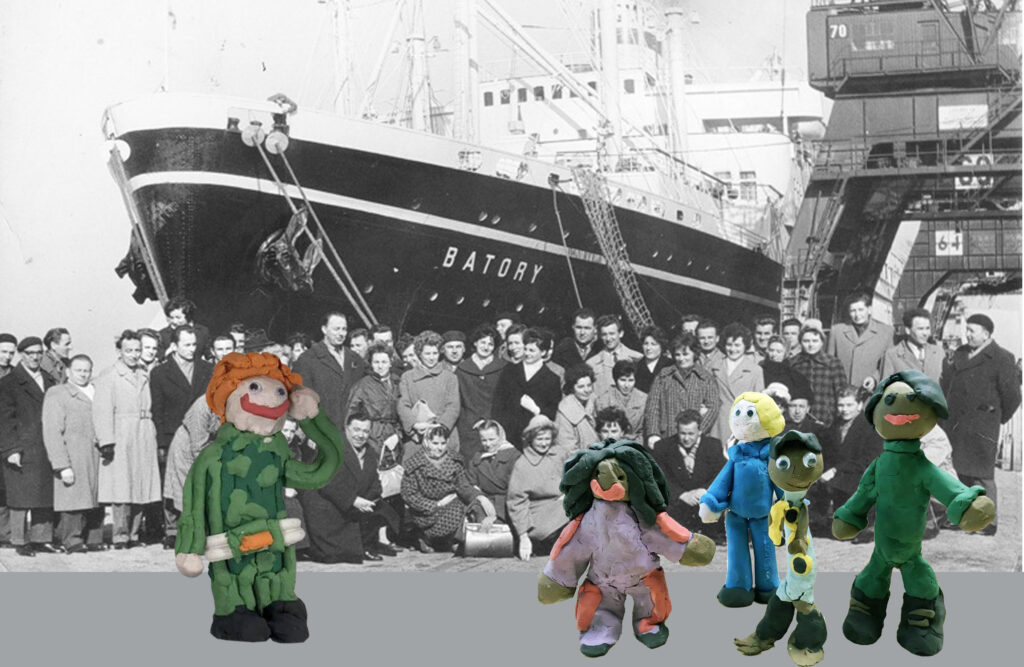 Sarah Hicks Visual Artist and Creative Director of Stories Outside CIC said: "Once the pupils had learnt about the history of MS Batory and talked about it as a group they decided to make models of members of their families and thought about times when they or family members had been in a situation where they had to leave their loved ones behind.
The group made figures of themselves and their family so they could use this to retell the story. One of the key themes the children liked about this project was its focus on them, their thoughts and feelings and relating this to learning about each other's communities and backgrounds."
Mr Goth, Headteacher at Weeton Primary School said: "This project provided pupils with a safe space to discuss issues that can affect their daily lives. It is very common for these pupils to regularly experience moving which can sometimes affect their education, social skills and resilience and it is equally important for this to be acknowledged so any barriers to engagement are addressed. It is fantastic to see the pupils developing their creativity whilst bringing history to life in the classroom."
Find out more
Find out more about Stories Outside at their Facebook page: https://www.facebook.com/storiesoutside