New 'Royal Blues' veterans' project launched
Everton in the Community's veterans provision is expanding its reach once more thanks to a welcome funding boost from the Armed Forces Covenant Fund Trust.
Awarded through the Trust's Positive Pathways programme, the funding supports veteran-focused projects that alleviate mental health issues within veterans whilst helping ex-Service personnel improve their own personal wellbeing.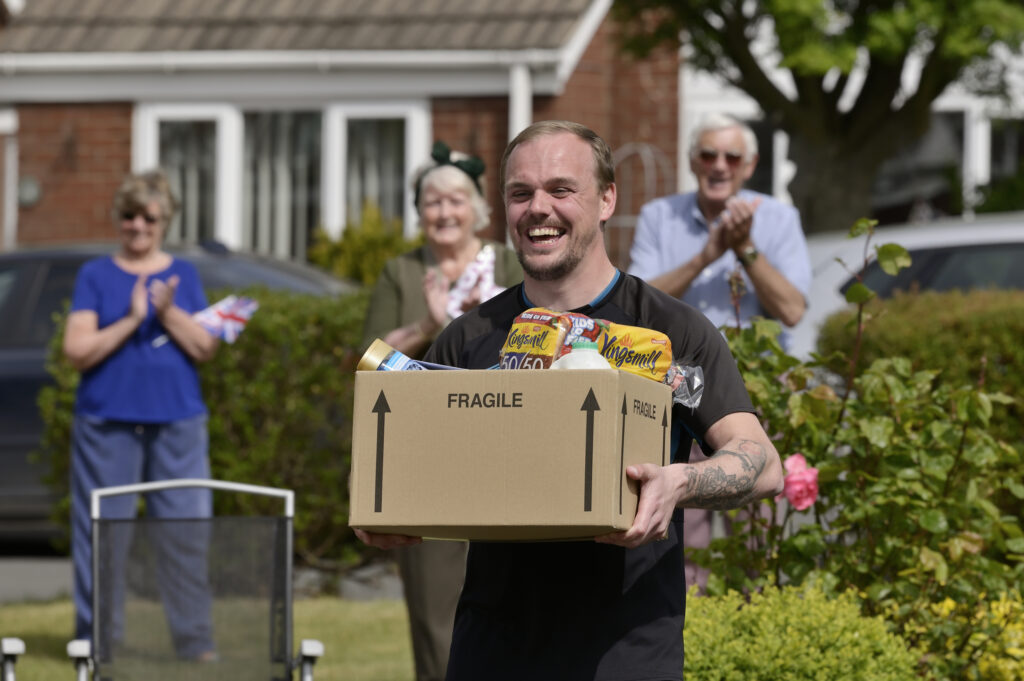 Everton Veterans' Hub (EVH) has been supporting veterans with the transition back into civilian life since 2011, and now engages with over 300 veterans every year, providing lifelines for many current and ex-serving veterans' who struggle to cope with the transition into civilian life.
Recently, the project received funding from the Veterans' Foundation to develop its provision for veterans aged 65 and over, whilst the latest funding boost from the Covenant Trust will allow the charity to roll out a new project which will support veterans aged between 40 to 65-years, called 'Royal Blues'.
Royal Blues provides a needs-led support service for middle-aged veterans in the Merseyside region who are isolated, at risk and vulnerable, with the view to improving their physical, mental and social health, as well as their overall quality of life through a holistic engagement support service.
The programme has a trialed and tested model for successfully supporting veterans through evidence-based behavioural change interventions, providing a range of social contact and enrichment activities as well as personal development opportunities for veterans to engage in a bespoke training and education package.
The charity has a proven track record in supporting ex-service personnel through an array of sporting examples, training, social activities, and other support measures as well as supporting participants in finding employment, avoiding anti-social behaviour and reducing their likelihood of ill-health. Royal Blues specifically targets middle aged veterans to help combat the rising suicide rate in men between the ages of 35-54 years of age*.
The launch of Everton Veterans' Hub's latest programme follows its double nomination at the English Veterans' Awards where the charity is shortlisted in the Health and Wellbeing category whilst Project Manager Dave Curtis is also in the running for the Inspiration of the Year Award' with the ceremony taking place in the Spring.
Highlighting the continued progress and expansion of EVH, Health and Wellbeing Manager, Johnnie Garside said: "This funding represents a significant step forward in the charity's efforts to support the Merseyside veteran population. We look forward to working collaboratively with the Armed Forces Covenant Fund and local delivery partners to ensure middle aged veterans have appropriate support services in place to reconnect with likeminded veterans and thrive."
Director of Policy and Communications for the Trust, Sonia Howe, said: "We're delighted that the Positive Pathways funding is supporting veterans' mental health and wellbeing in different ways; and sports projects, such as Everton in the Community's 'Royal Blues' veterans' project, are a great way to achieve this."
The delivery will follow the latest Government and NHS guidelines in light of the pandemic, with provision led online during lockdown measures, whilst comprehensive and robust health and safety protocol will be adhered to prior to face-to-face delivery undertaken.
*Statistics taken from the Office for National Statistics.