Promotion and publicity
When your project is underway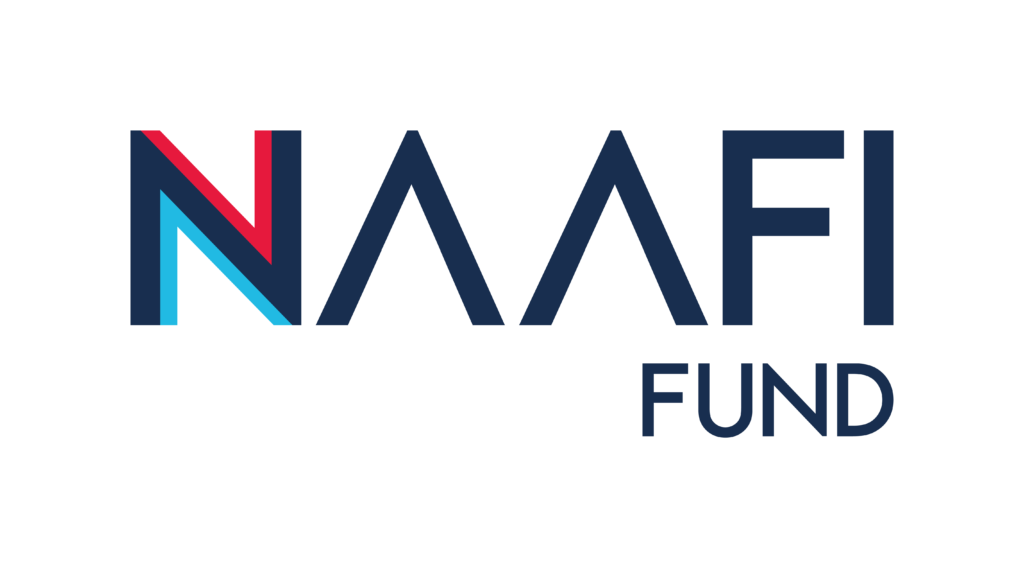 Once you have been accepted the terms and conditions of the Fund, the NAAFI Fund team will engage with you to gain a better understanding of what branding items we can provide to support your project. We also ask that you complete the template at Annex A and return to welfaregrant@naafi.co.uk along with some photos of your completed project, so that we can help to share your success.
If you are planning on holding a launch event, please let us know the details of the launch at welfaregrant@naafi.co.uk, as soon as you can as we may be able to arrange for a representative of the NAAFI Fund to attend.
Please feel free to celebrate your project delivery by letting people know about your activity. This could be through a press release or on social media. Please tag @NAAFI1920 on social media platforms so we can help share your success.
If you do write a press release; this should ideally be two or three paragraphs long and talk about why your project is exciting. Don't forget to say that your project is funded by the NAAFI Fund and let us know when and where the article will be released so we can share your success and encourage others to participate in the Fund.
For more information, please see the individual sections below.
Using the NAAFI Fund brand
Part of the terms and conditions of the grant is that you publicly acknowledge that the NAAFI Fund provided the finance for your project and you use the NAAFI Fund branding. The AFCFT will ask you, as part of your grant monitoring, to demonstrate how you have done this. You will need to acknowledge your grant even if there is a publication restriction on sharing due to location security or sensitivity.
If your project has difficulties in being able to use our brand, then it is important that you talk to us about this.
The ways in which you use the brand to acknowledge your grant should be proportional to the size of your award.
Where to use the logo
Everybody who visits your project, takes part in your activities or uses your services that are being supported through your grant should be able to see that it was funded by the NAAFI Fund. The following section gives more detailed information on ideas using the NAAFI Fund logo. However, this isn't exhaustive, and you may have ideas of your own, more suited to your project. If NAAFI provides you with a plaque, please make sure it is placed somewhere where it can easily be seen by visitors to your building. If you purchase equipment with your grant, then it should display the NAAFI Fund logo where it can be easily read. If it is not possible to affix a sticker or one of our 'luggage labels' on equipment, you should acknowledge the NAAFI Fund contribution by other means, for example a mention on your website or a nearby plaque.
We'd love to see any innovative uses of our logo if you have them. The important thing is to let people know about your funding. You can also use the logo for the Armed Forces Covenant Fund Trust. However, the NAAFI logo must come first ad if you only have room for one logo, you must use the NAAFI Fund logo.
Websites and social media
If you are talking about your project on a website, social media, local press or unit magazines/communications then you will need to make sure that you appropriately acknowledge your grant. You could do this by including 'funded through the NAAFI Fund'.
If you use your own local social media, so that we can help to share your success please tag NAAFI in Facebook, Twitter or Instagram at the below:
@NAAFI 1920
When your project is completed
It's time to celebrate the achievements of your work. Think about what really worked well on your project – did it bring people together? Approach a few people involved in your project to obtain some anecdotal quotes that can be used in a press release or story on yours or NAAFI's website to promote through the Fund.
Events
Your grant must be acknowledged at any event you host relating to your project. This can include launch or celebration events or conferences.
Publications and printed material
The NAAFI Fund logo must be included when producing any form of promotional or publicity materials including posters, press releases, leaflets, brochures and annual reports. NAAFI Can provide high resolution Fund images if required. Please request these from welfaregrant@naafi.co.uk. The Armed Forces Covenant Fund Trust logo can also be used.
Press releases
All press releases about your work financed by the NAAFI Fund should also include the NAAFI Fund logo and can also contain the Armed Forces Covenant Fund Trust logo. Please send welfaregrant@naafi.co.uk copies of any press releases that your project sends out. You will also need to keep copies of these to include with your end of project report, along with details of any other promotional activity that you have undertaken.