NAAFI Fund grants 2022/2023: Step by Step
We want to help make applying for a NAAFI Fund grant as smooth as possible. So here at the Trust we have put together a short microsite about the process of applying for a NAAFI Fund grant. We hope you find this section helpful.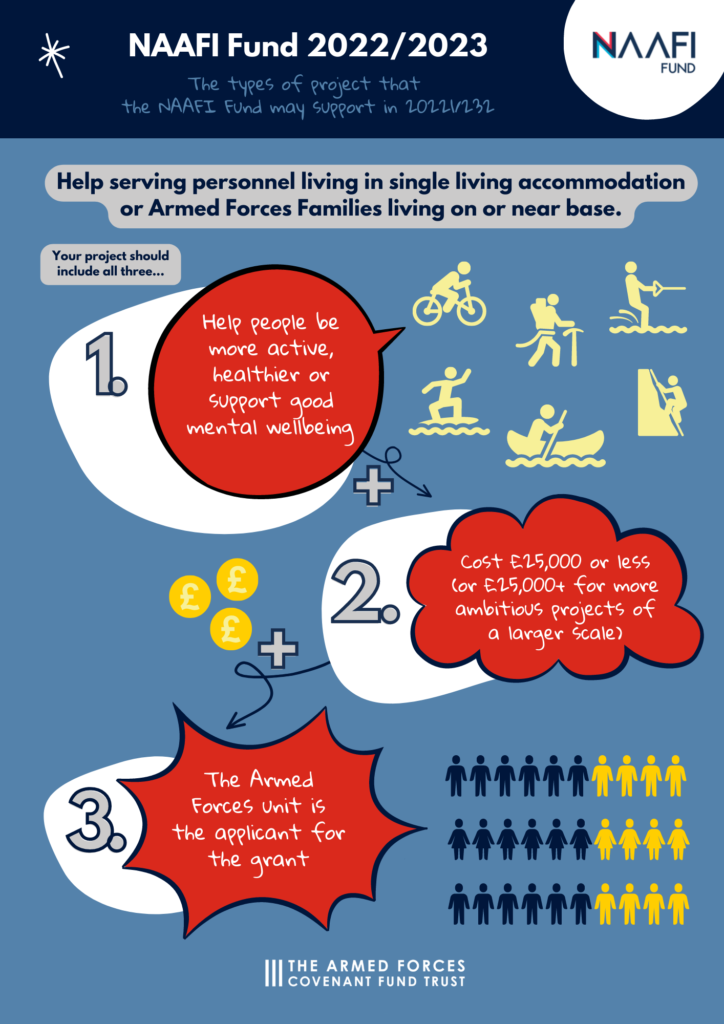 The NAAFI Fund makes grants to UK Armed Forces bases, located in the UK or overseas, for projects that improve the quality of life for serving personnel and serving families living on or near a Forces base or station.
Please read through all the pages. They will help you plan and prepare your project. It should also answer most of the FAQ's you might have.
Getting Started with a NAAFI Grant
Our infographic below shows you must email NAAFI with your 50 word summary. The email address for this can be found in the NAAFI Fund guidance.
We also created a CO's guide to writing a supporting letter which can be found on our check list page . This page also contains what you need to think about before submitting to the Trust.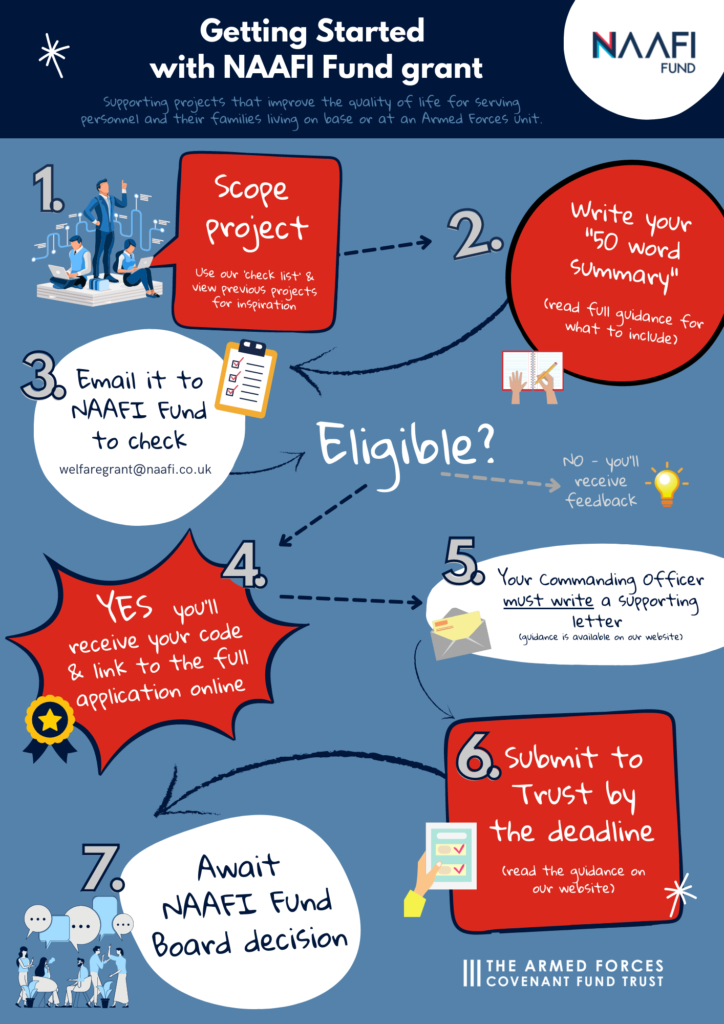 Talk to us
We appreciate that things often move at short notice within the Armed Forces, and that you may need to re-prioritise due to deployment/ training or change of personnel. We know that you can't control all of the elements we have mentioned in the 'what to expect' NAAFI Fund grant section. However, being able to plan in advance, will help to reduce delays and ensure you can keep on track with your application, process and project. If you need help, please contact us afte reading through this section.
Both the NAAFI Fund and AFCFT are here to help ensure your project can be delivered successfully. We will try to remain flexible, in order to support you in every way we can to deliver as many successful projects as possible.
Project ideas and inspiration
Use our check list to make sure you have everything before you apply and read about what has been awarded before.
Guidance
Full guidance is downloadable on our NAAFI Fund page