SSAFA received £90,000 under the Removing Barriers to Family Life programme, for their 'Disability support for Forces families' project – providing serving military families, who have a child with a disability/additional needs, with ongoing specialist and peer support, advice and respite.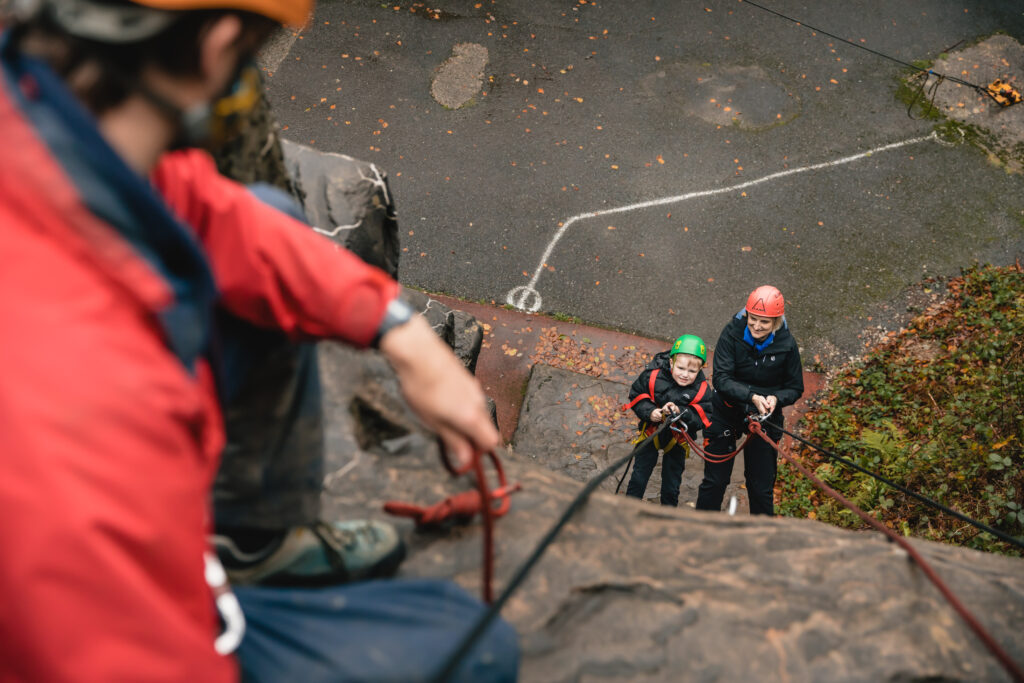 Hannah and her family have shared their experience of the project and the support it has offered them. A musician in the Army Reserve, Hannah and her serving husband Darren have three children, one of whom, Adam, has autism.
The family secured a place on SSAFA's Short Breaks scheme – the first time in almost 12 months that they were able to relax together as a family. 
Hannah explains…
"For our family personally, the past few months during the Covid-19 pandemic has not been easy, particularly with the children at home.
"I applied the day that applications opened because I know that demand is always so high, and then, in July, we were told we had a place. We were all delighted. It was a chance to get away from everything. We didn't take laptops. We just wanted to spend time with the kids without having to balance work as well."
The family took part in a wide variety of activities at the Exmoor Calvert Trust, including archery, rock climbing, swimming, abseiling, zip wiring and cycling around the reservoir.
"We did all the activities. We did so much; playing games and just spending family time together. We carried out command tasks and built a fire to make our own popcorn on it. That was funny because we all had to get to the fire pit wearing blindfolds!
"The kids absolutely loved it, including Adam. They were all given opportunities that they've simply never had before, and they dived straight in.
"It was great to see everyone playing together away from the Xbox or their phones, despite their age gaps. I just remember laughing the whole time we were there. It was just so nice. I don't think we've ever had a holiday where it's been so inclusive for everybody. It made a massive difference.
"James, our instructor was incredible the way he included us all. He was extremely well trained to deal with Adam's needs, but also made it fun for the whole family. The kids loved him. Because of Covid restrictions, he became part of our little bubble.
"The SSAFA staff were brilliant. They were always very friendly and welcoming, and most importantly they were always there if we needed them."
SSAFA's Short Breaks took place during the coronavirus pandemic, just days before the second national lockdown came into force.
"Because of everything that happened this year, Darren and I were certainly both pretty burned out before we went. We desperately needed a break, so to have that sort of break where the kids are all entertained, and we aren't having to find things to do and cook and clean all the time was wonderful."
"Because the Calvert Trust is so good at ensuring inclusivity, everyone can have a go at something. It's something we can just do and get stuck into as a family. It makes a big difference."
"To the people who support SSAFA's Short Breaks and make it happen, thank you. It does make a huge difference to families like ours. This helped us to get through the rest of the year. There's no way we could have afforded to go on a break like this, and it's really hard to find things that entertain everybody and allow Adam to be so involved. Just a huge thank you to you all."
Suggested further reading…