Survey 2022
We have launched a survey to help us ensure that the funding programmes we develop and the grants that we make continue to make real change to Armed Forces communities across the UK.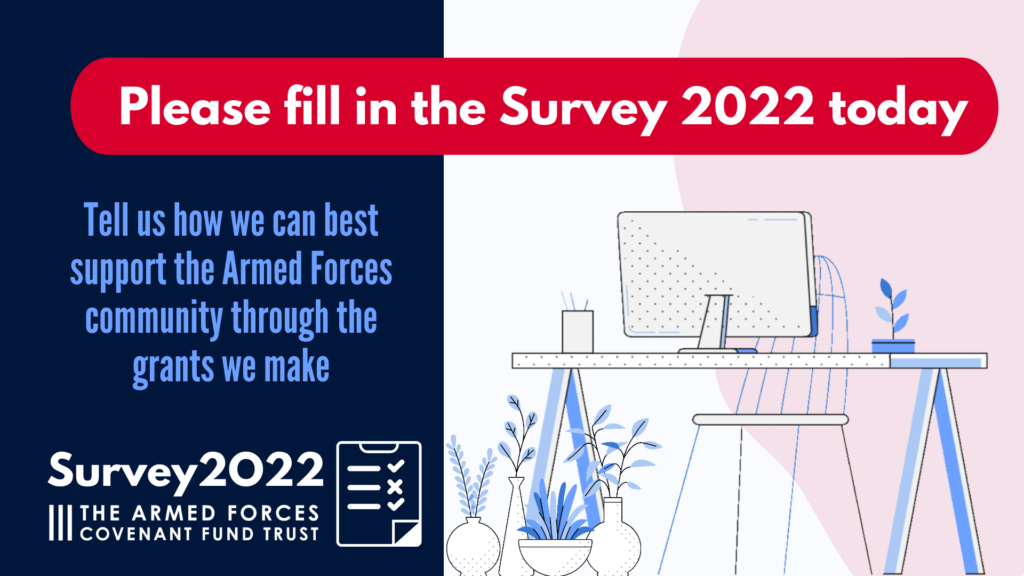 Please tell us how we can best support the Armed Forces community through the grants we make.
In our survey we'll ask you some questions about the types of grants we make, and how we can ensure that these have good impacts for Armed Forces communities. We'll use this information to help us design funding programmes. We'll also publish the findings.
We deliver several different grant funds, including the Covenant Fund, and the NAAFI Fund. Last year over 700+ Armed Forces projects were supported, and 116 of those grants were for projects to help veterans gain better mental health. Over £25million was awarded in support of the Armed Forces community.
We'd be enormously grateful if you could please take the time to help us shape our future work…
The survey will run until 25th February 2022.