Congratulations on receiving a grant from the
Armed Forces Covenant Fund Trust!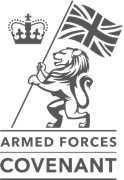 Your project is meeting the ideals of the Armed Forces Covenant – a promise by the nation that ensures those who serve, or have served in the Armed Forces, and their families, are not disadvantaged by their Service.
Want to know more about the Armed Forces Covenant?
Let's get started…
Do you need to make changes to your grant? We can send you a form that is tailored to your project. Ask your Grants Officer, or email us at info@covenantfund.org.uk; telling us which programme you have been funded under, or giving us your reference number.
Is Covid-19 causing difficulties with your funded project?
We're here to help where we can. Check out our useful guidance.