Learning From Local Authority Projects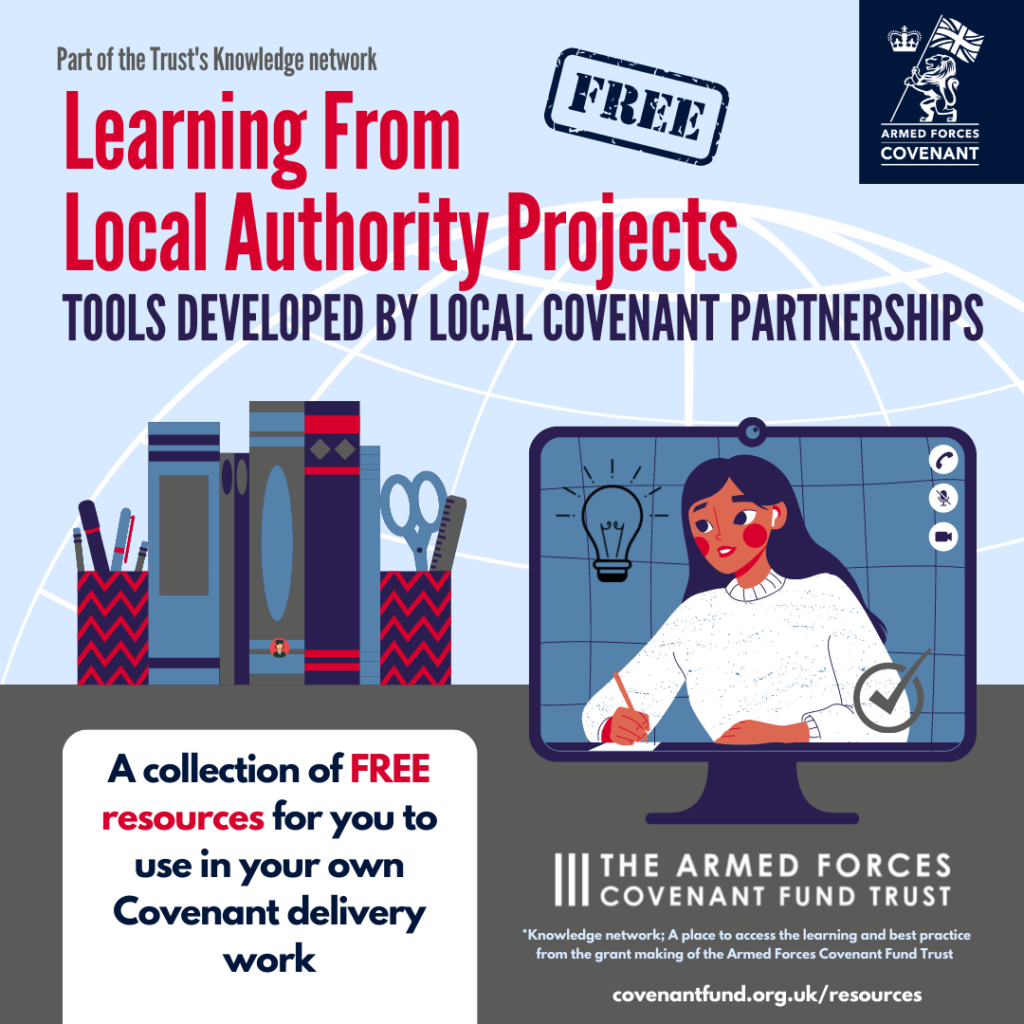 Under the Strengthening Delivery of the Covenant Programme, the Trust awarded £6.6 million of funding to clusters of local authorities.
This funding enabled them to take forward ideas from strategies developed by Local Covenant Partnerships; building on the concepts in the 'Our Community Our Covenant' publication, and helped to make improvements to how the Covenant is delivered locally.
As part of their work, local authorities developed lots of resources, known as 'Learning From Local Authority Projects', to help them deliver the Armed Forces Covenant in their local area.
We've divided these resources and materials into categories as shown on the slides below. Within each category we have grouped the resources for useful places to start, materials or processes that you could adapt or replicate. We've also included examples of best practice. 
Resources 'Learning From Local Authority Projects'
Local authorities used some of this funding to produce resources and materials. We've collated these in this section of the Knowledge Network.  These resources and materials were funded in part or in full by these grants. We've published them here so they can be used by others in their own Covenant delivery work.
You are very welcome to use these materials within your own organisation.
As you explore this collection, some materials are labelled replication, and some are labelled adaptation.
Replication means that you might be able to use these resources within your organisation, perhaps with some limited changes
Adaption means these resources were created with a specific geographic area in mind, but, with appropriate changes, they might be able to form a useful base for creating resources in another area.
You should note that there may have been regulatory or policy changes since these materials were produced. Anyone adapting and using any of these materials should check for accuracy to ensure they are up-to-date.  There are also regional and national variations across the UK; you'll need to consider this when using these resources.
If you are going to use these resources, it must be for a non profit making purpose. Please do credit the original authors as appropriate.