Our Trustees
The Trust is governed by a Board of Trustees who volunteer their time and bring a wealth of experience of the needs of the Armed Forces community and charity governance.
Helen Helliwell (Chair)
Major General Jon Swift
Wendy Cartwright
Professor David Rose
John Mooney
Collette Musgrave
Frances Nash
Lieutenant General Sir Nicholas Pope KCB CBE
Steven Squire-Law
Rear Admiral Rex Cox
Peter Kellam
Sue Davies
Captain Caroline Dix RN
Jessie Owen
Victoria Wilson
---
The Trust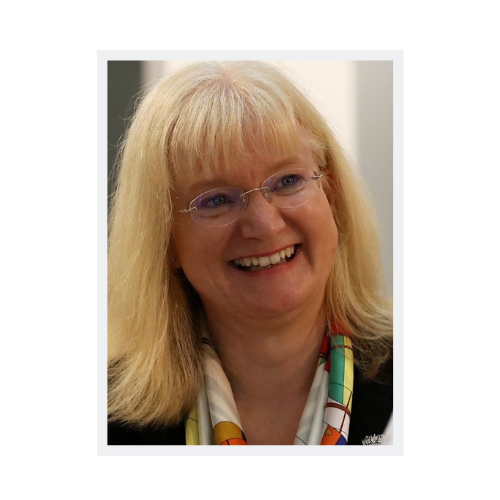 Anna Wright – Chief Executive
Anna joined the Trust as Chief Executive in January 2022. She served as a logistics officer in the Royal Navy, as both a regular and as a reservist for 12 years. She also served in the Territorial Army as an officer cadet whilst at the University of Stirling. Highlights of her time in the Royal Navy included acting as aide-de-camp to the Lord High Commissioner at Holyrood Palace, leading the Compulsory Drug Testing Team and skiing as a member of the RN Women's Team.
On leaving the Navy Anna retrained as a Business and Economics teacher and 'followed the flag'; teaching A level and undergraduate courses in three Further Education Colleges. She took the opportunity to complete a master's degree in Education whilst living in Service Family Accommodation located close to Brunel University.
As a naval wife and mother of two children, she understands the challenges and joys of the military lifestyle. Her husband, a naval barrister, retired from the Royal Navy recently after serving more than 36 years. Anna felt privileged to be an advocate for Royal Navy and Royal Marine families as CEO of the Naval Families Federation for six years prior to taking up this role. She is now enjoying the opportunity to support the Armed Forces community through the exciting and wide ranging projects funded by the Trust.
Home is on the Isle of Wight and, when not getting in some 'sea time' commuting on the fast cat, Anna enjoys swimming in the sea and beach walks with her family.
---
Meet the team – Grant making
Members of the grants team bring a wealth and breadth of experience of grant making in government, welfare, the arts, education, National Lottery, community and international funding arenas.
The Trust's continuing aim to innovate and demonstrate best practice in grant making draws on this, as well as the staff members' lived experiences in the voluntary and public sectors and the Armed Forces community. Grants staff are responsible for the management of specific funding programmes, whilst collaborating on continually improving its efficiency and its support for applicants and grant holders.
Carol Stone – Director, Grants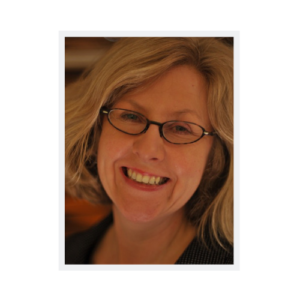 Carol has been with the Covenant Fund since 2016. She has worked in charities and grant making throughout her career to date, including in management roles at the Arts Council and Big Lottery Fund, as Chief Executive of the London Bombings Relief Fund and the Responsible Gambling Fund, and as an interim manager and freelance grants consultant to many independent trusts and foundations and to government departments.
She has been a trustee of various charities including a pensions fund, arts organisations and a local foodbank and is also involved in making short films for not-for-profit organisations. She has an MBA and the ACCA CDipAF.
Steven Inman – Head of Strategic Grants and Relationships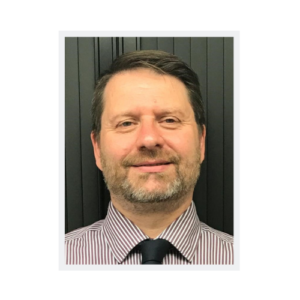 Steven initially qualified as a social worker, specialising in family and elder abuse, and worked in a variety of London hospitals and social service departments for over 10 years.
For the past 20 years, Steven has worked in a variety of domestic and international charities in both fundraising and grant management roles. Steven comes from an Armed Forces family and is excited to be working with the Trust to help develop and deliver programmes which have real impacts in people's lives.
Rachael Storr – Grants Officer, Strategic Grants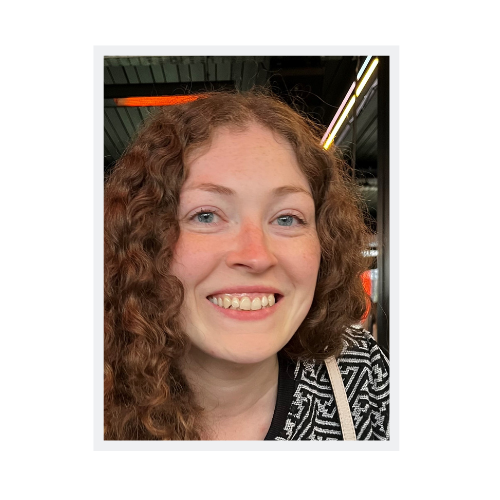 Rachael joined the Trust in October 2022, as a Grants Officer.
Her career began in the Higher Education sector, where she worked in management accounts. She then moved into a research finance role and completed her AAT qualification in 2015.
As a wife of serving personnel, she recognises some of the unique challenges faced by military families and was drawn to the role of Grants Officer at the Trust. She actively supports the wide portfolio of active programmes the Trust administers on behalf of the MOD and HM Treasury.
Martin Dyson – Head of Risk and Compliance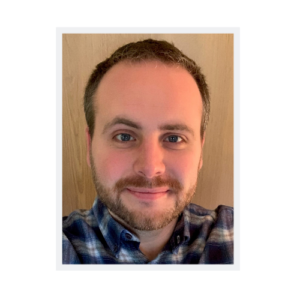 Martin joined the Trust at the beginning of 2021. He began his career in the NHS and Local Government as an Internal Auditor and Counter-Fraud Specialist.
More recently, he moved into a Policy role, within which he had a lot of interaction with the Armed Forces, delivering a number of projects as well as supporting the organisation in achieving the Gold Award in the Defence Employer Recognition Scheme. As part of this role he also managed a £1m priority fund afforded to councillors to support local causes.
Martin is excited to build on this experience and work alongside a wide range of stakeholders to aid them in delivering their projects to benefit the Armed Forces community throughout the country.
Rebecca Raper – Grants Administrator
Rebecca joined the Trust in June 2023 as Grants Administrator. Her role assists the smooth running of the Trust's operations by providing administrative support to the Grants Team.
A recent graduate from Edinburgh University in Textile design, she started her career in the charity sector working as a Grant Delivery Officer for a children's charity and then in Claims and Compliance for a mental health charity supporting people into meaningful employment.
Rebecca's father was in the RAF and she was born in RAF Akrotiri, so spent the first few years of her life in Cyprus.
Rebecca is excited to join the Trust team and looks forward broadening her knowledge of the charity sector and in particular that of grant design and management.
Carol Hartley – Grants Manager
With her father serving in the forces, growing up as a 'RAF brat' gave Carol first-hand experience of the effects of service on family life.
She stumbled into the world of grant-making nearly two decades ago. Since then, she has been involved in multiple funding programmes addressing a wide range of issues, working at The National Lottery Community Fund and as a freelancer. She has also spent some time on the other side of the fence working for a grant-holding organisation.
Carol has a commitment to social justice and since joining the Trust in August 2022, has embraced the opportunity to play a small part in enabling positive interventions in the Armed Forces Community.
Kerry Newham – Grants Manager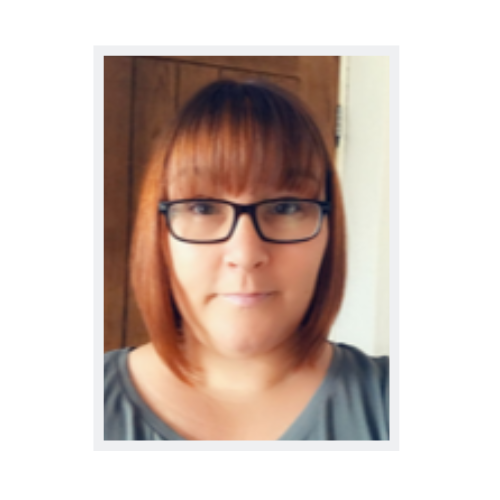 Kerry joined us from delivering front line welfare services at the Royal British Legion for nine years.
She started her career as a Personnel Administrator in the Royal Air Force back in 1998. Marrying a Serviceman led her around the country where she was employed in various roles with DWP, MOD and a period of self-employment.
Being in and around the Armed Forces community for the last 24+ years, Kerry brings first-hand lived experiences and a strong understanding of the AFC, which she hopes will be of great benefit to her role.
Kerry is excited to be working at the Trust and the opportunities this brings to work with stakeholders in supporting families, veterans and those still serving.
Sian Butler – Grants Manager, Capital Projects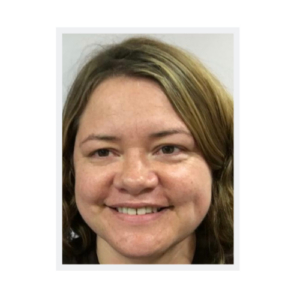 Sian joined the Trust in July 2023. Originally from New Zealand, our resident Kiwi moved to the UK in 2002.
She has worked in grant-making for over twenty years, beginning her career with The National Lottery Community Fund where she worked as a Grants Officer across a multitude of programmes. Sian joins us from The British Foreign School Society where she worked on their UK and International grant programmes. She has also previously worked for a number of other grant making organisations as a freelance assessor.
Sian's father, originally from Wales, served his National Service with the RAF.
Karen Addison – Capital Grants Officer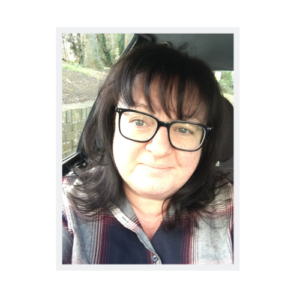 Karen joined the Trust in October 2023 and works within our grants team supporting the delivery of our Capital funding programmes. Karen started her career in admin at Newcastle's universities and moved into grant making in the mid-1990s, working on a government funded fuel poverty programme and then with The National Lottery Community Fund for the past 18 years.
Karen brings experience of delivering grants programmes designed to to create resilient communities that are more inclusive and environmentally sustainable. She hopes that her experience of working with projects that strengthen society and improve lives will contribute to the current exciting developments at the Trust, and she looks forward to seeing the growing impact of this funding on this community.
In her spare time, Karen loves to swim – particularly outdoors – and enjoys travel. Spending time with friends and family is her favourite thing to do.
Christian de Bruin – Grants Data Officer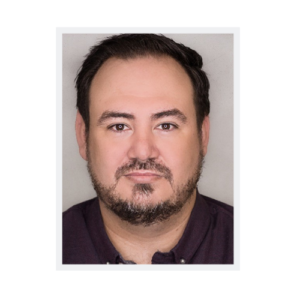 Christian joined the Trust in 2019 and, in his role, supports the Trust's grant management processes with a particular focus on the grants database.
Born in South Africa, he initially trained as a singer in Opera and Musical Theatre, taking him on touring productions around Asia and Europe. Since arriving in the UK in 2007, he has worked with a couple of international development charities in an IT, facilities management and events support role, as well as supporting the front of house and events function for a large international corporate agency.
Christian's father served in the RAF in South Africa and he is proud to be a member of the team.
---
Meet the team – Policy and Communications
Our policy and communications team work to explore the impact of our grants through research and the Impact Hub. They also help develop new funding programmes, publish reports and make sure it is easy to find out about the Trust, our funding programmes and the projects we support, through our website and digital communications. We have an app that helps people find the projects that are closest to them, and we want to make it even easier in future to access learning and insights from the programmes we have funded.
Our small team brings their experiences of the charity sector, impact and digital skills; and most of the team have lived-experience of being part of the Armed Forces community.
Sonia Howe – Director, Policy and Communications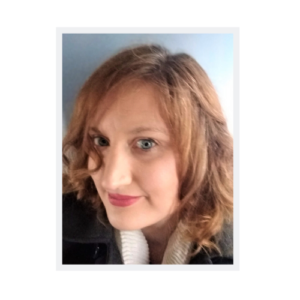 Sonia is the Director of Policy at the Armed Forces Covenant Fund Trust, where she has strategic responsibility for policy, communications and research. She has previously worked at the MOD, in the charity sector and for Lottery distributors in policy and corporate management roles. Sonia has always had a strong interest in grant making and has a Masters in Grant Making Management from the Centre of Charity Effectiveness at Cass Business School and a post graduate business administration qualification from the Open University. She is a Clore Social Fellow.
She spent a few years outside of grant making in the Helplines Sector, working on approaches to support helplines to measure their impact, corporate and social responsibility contributions from the telecoms industry and staff and volunteer mental wellbeing across the sector. She has interests in grant impact and in how charities use technology as a transformative tool while managing data governance and ethical risks. Sonia is a former Paralympic Athlete and competed in wheelchair basketball at two Paralympic Games.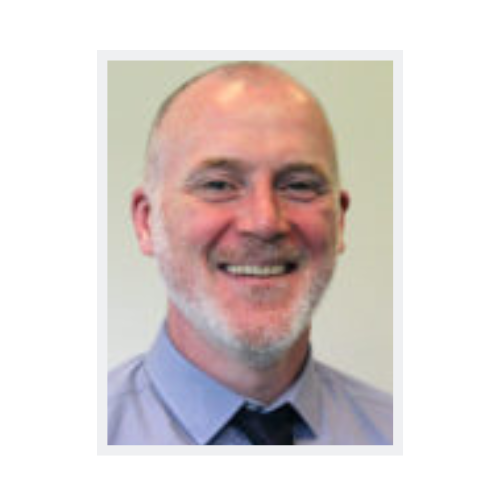 Tom Traynor – Head of Impact
Tom joined the Trust in February 2022 as Head of Impact. He has worked in the charity sector as a researcher for over 20 years, focusing on grant-making charities, sector insight reports, strategic reviews and evaluations, including research for Armed Forces charities. He has a background in social science, and has also been an external grants assessor for a community foundation and a trustee of a community arts charity.
Tom works on the evaluation of the Trust's £30 million Veterans' Mental Health and Wellbeing Fund and associated grant programmes, and is thrilled to be exploring the positive impact that grant holders and funded projects have had on beneficiaries within the Armed Forces community.
Rachel Smith – Impact and Technical Solutions Manager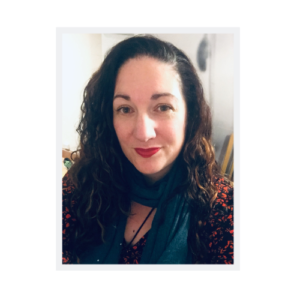 Rachel is our Impact and Technical Solutions Manager and works with the Policy and Communications Team in researching and evaluating the impact of our grant making programmes. She also works closely with our grant holders and system developers on all of our technical impact management solutions which assists the Trust in measuring the impact of our grants.
Rachel also has responsibility for IT and data governance for the Trust, and provides contract management for the Trust's external evaluation programmes.
Rachel is a former Charity Trustee of the Army Widows Association and is a volunteer fundraiser for an Armed Forces charity that provides support to bereaved Service children.
As a War Widow, Rachel has also been a grateful beneficiary of charitable support for herself and her two children. This has given her a valuable insight into the world of Armed Forces charities and the unique issues that they and the communities they serve face.
Gemma Calvert – Project Officer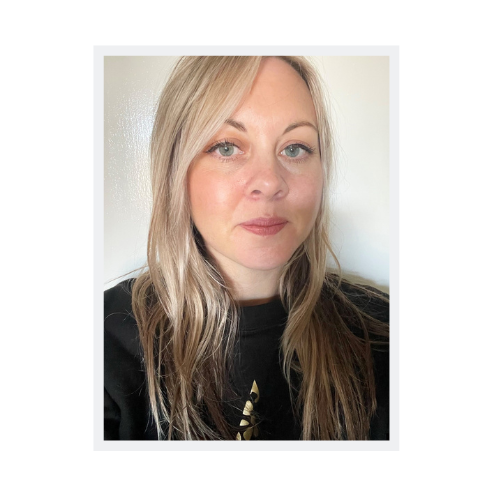 Gemma joined the Trust in November 2022 as Project Officer, working on the Acute Hospitals programme and HeadFIT.
Gemma began her career working to support the Armed Forces community by volunteering for Army Welfare in 2016. This led Gemma on to her previous role in 2018 as a Coordinator within the charity sector supporting current serving Armed Forces families within her posted area whilst working in partnership with the Army Welfare Service.
Currently still within the Armed Forces community and married to a serviceman, Gemma brings a strong first-hand experience and understanding of military life which she is hoping will benefit her role.
Gemma is excited to be working with Trust and is keen to upskill and expand her knowledge within the charity sector, particularly focusing her passion to supporting current and ex serving Military personnel and their families.
Jo Brettell – Policy Officer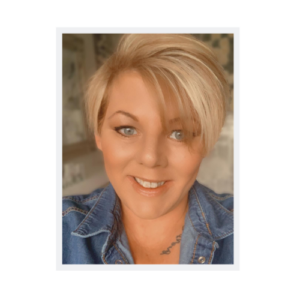 Jo is our Policy Officer and works within the Policy and Communications Team.
Jo is an experienced analyst and researcher, with nearly two decades of extensive education experience.
Jo has been involved in the military community most of her adult life and is currently a member of the Armed Forces Patient Public Voice Panel.
Nicci Shayler – Communications Manager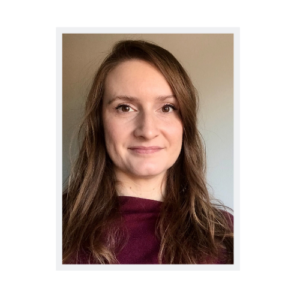 Nicci joined the Trust in May 2019. She manages the Trust's website and social media platforms, as well as designing and producing the Trust's publications.
Before coming to the Trust, Nicci worked for the Army Families Federation for six years as their Copy Editor and later their Communications and Marketing Editor. Her passion is for writing and graphic design – she enjoys the chance to show her creative flair through designing graphics and short videos to showcase the Trust's work.
Nicci has been a military wife for over 10 years and is pleased to be able to bring her experience of the Force's community to the work she does.
Becky Clarke – Communications Officer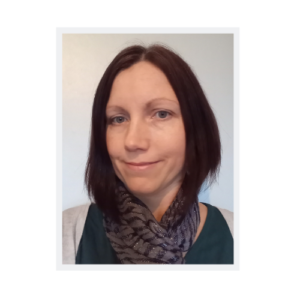 Becky joined the Trust in January 2023 as our Communications Officer, working alongside our Communications Manager within the Policy and Communications Team.
Before joining the Trust, Becky worked as Marketing and Communications Officer for a charity who help disabled children reach their full potential through a bespoke therapy programme.
Becky has over 10 years marketing and communications experience within the charity and non-profit sectors and is looking forward to using this experience to support the Armed Forces community.
---
Meet the team – Finance and Operations
Our finance team manage hundreds of grant payments a year, making sure that grant payments get swiftly to our grant holders once their paperwork has been checked. Our small team are continually refining and improving our processes to help us be as streamlined and as effective as possible.
Liz Rankin – Director, Finance and Operations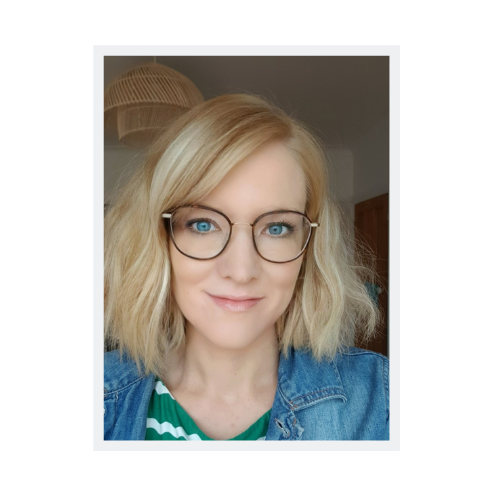 Liz joined the Covenant Fund in 2021 and is responsible for financial strategy and oversight of our finance team. She trained at the National Audit Office, where she gained her ACA, and has extensive experience in public sector finance and audit, from small arms' length bodies to government departments.
Liz is excited to bring her wider public sector knowledge to the Trust and to contribute to ensuring that we continue to be as efficient and effective in our grant making as possible.
In her spare time, Liz enjoys year round sea swimming and has recently started to teach herself to play piano.
Sebastian Hare – Head of Finance and Operations
Joe Marlow – Finance and Operations Assistant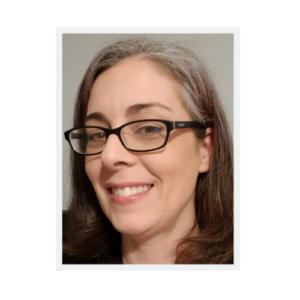 Joe joined the Trust in May 2019 as our Finance and Operations Assistant, supporting the Finance Manager with the day-to-day financial administration of the Trust.
She has approximately 20 years experience working in a financial role and completed her AAT level 3 diploma in 2016.
Her previous role of nine years was as Accounts Assistant for a worldwide construction company, where she developed her understanding of financial and operational procedures.
Julie Andrews – Finance and Operations Assistant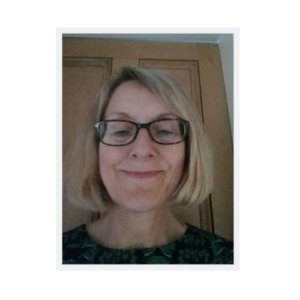 Julie joined the Trust in March 2023 as Finance and Operations Assistant, supporting the Finance Manager in the day to day administration of our finance responsibilities.
Julie has worked in the field of finance the whole of her working life, in various different organisations, most recently for 21 years with an international shipping company.
She is relishing the change from a commercial working environment to a charity.
In her spare time, she likes to travel, and makes and sells her own jewellery.