Report of the 'War Widows InTouch Programme'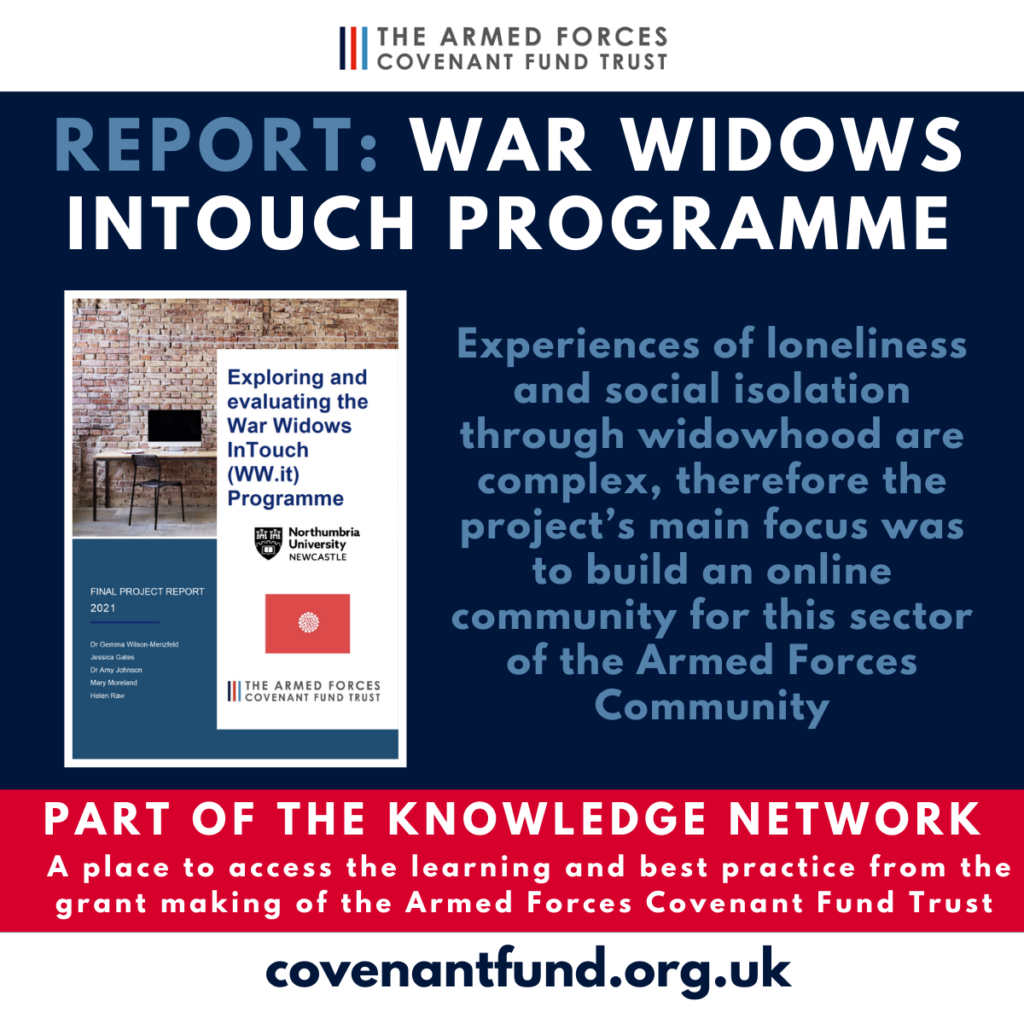 Read the report of the 'War Widows InTouch Programme'
The project was awarded funding under the 'Removing Barriers to Family Life' programme and aimed to connect war widow/ers nationally and locally. Experiences of loneliness and social isolation through widowhood are complex, therefore the project's main focus was to build an online community for this sector of the Armed Forces Community. An iPad was given, followed by training to ensure that those people could get online and connect to others.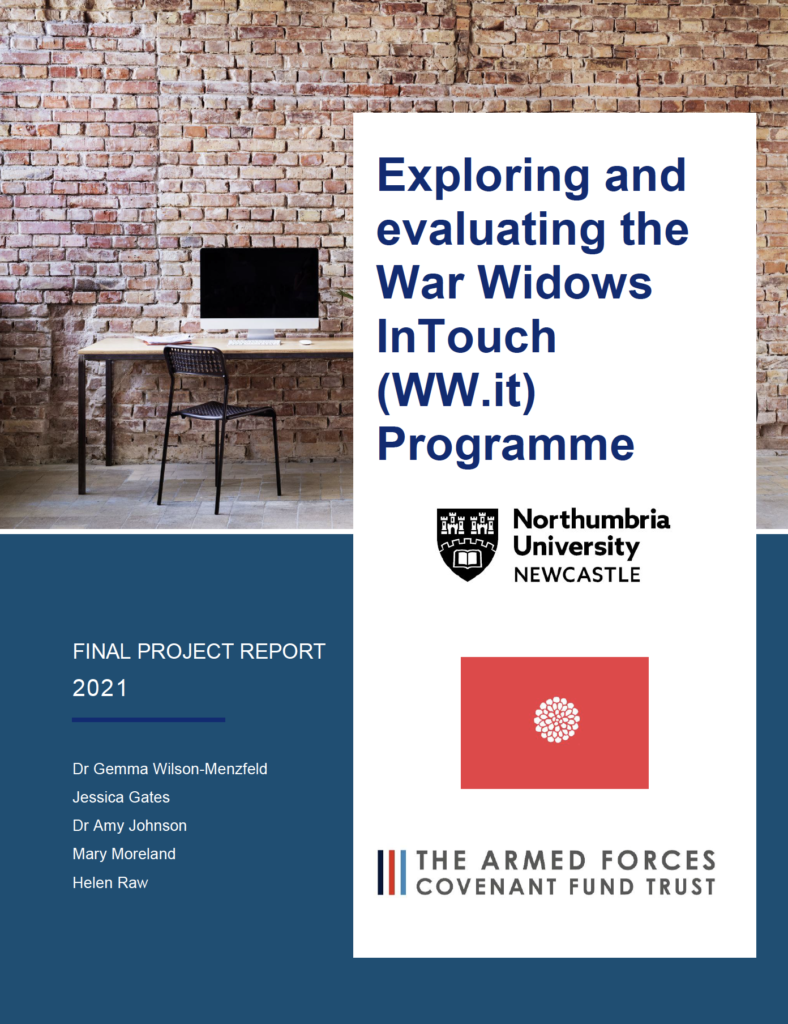 The War Widows InTouch (WW.it)
Digital technology is one method to facilitate social connection. Social interaction being considered as one of the central motivations for older adults being online. The programme provided members of the War Widows' Association (WWA) with the tools to empower individuals digitally, and to support the development of new skills to connect with others online. The WW.it project aimed to connect members of the WWA across the UK, as well as improve their digital access, digital confidence, and digital skills.
This study was carried out independently, aiming to explore and evaluate the implementation and running of the WW.it programme. This study aimed to examine the perceived impact of the intervention(s) from the perspective of participants and the instructor, reflect on the perceived facilitators and barriers to implementing the intervention(s), and map perceived changes to social isolation, loneliness, and well-being.
Read the evaluation of the 'War Widows InTouch Programme' in the PDF.
Return to the Knowledge Network