Aged Veterans' Fund report shows boost to the wellbeing of older veterans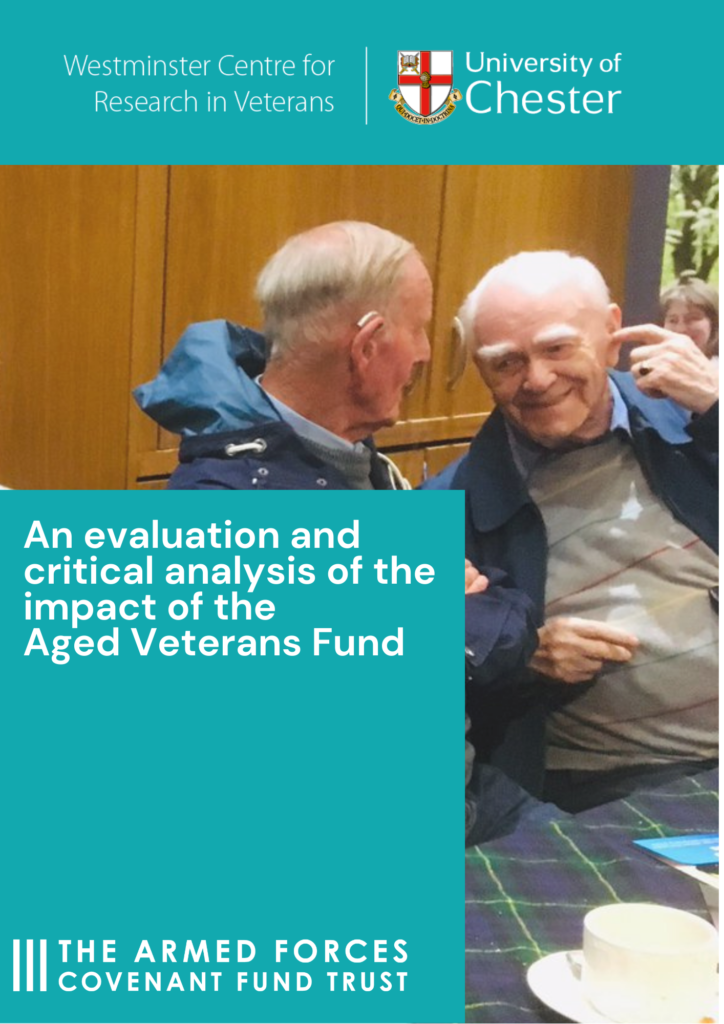 Data from the Aged Veterans' Fund (AVF) shows that projects have been reaching veterans between the ages of 75-80 and that there have been improvements to their health and wellbeing. There is some evidence to suggest that some of the work undertaken by projects may be particularly effective in the health outcomes they were able to achieve.
Exploring impact
The Armed Forces Covenant Fund Trust worked with the University of Chester's Westminster Centre for Research in Veterans to explore the impact of these grants, and has published an evaluative report based on data from individual project evaluations. The report contains five key recommendations to improve future wellbeing for older veterans.
Veteran support
The AVF awarded £30 million over a five-year period, funding 19 significant grants to portfolios of projects which supported the non-core health, wellbeing and social care needs for older veterans (those born before the 1 of January 1950).
Veterans supported included surviving World War 2 veterans, those who undertook National Service and other voluntary enlisted veterans who needed some focused support in relation to their health and social care needs.
The portfolios took two broad approaches to delivering their work. These were a person-centred care approach, that takes into consideration the complex needs of the individual, or alternatively, a skill-exchange model consisting of peers passing on their skills to beneficiaries.
The results showed evidence that portfolios of projects delivered with AVF were successful and were positively perceived by beneficiaries, staff and volunteers. The report includes findings that resilience was boosted in the older veterans support by reducing their social isolation and improving their health and wellbeing. Some of the AVF portfolios were able to influence current health-care practice, such as re-admission and discharge rates, via effective signposting and cross-referrals.