Wyton comes together this autumn
To help get into the festive spirit, this December we're sharing updates from some of the fantastic projects supported through our recent Forces Communities Together programme.
The first in our series is RAF Wyton Community Support, who received £10,000 for their 'Bringing Wyton Community Together' project.
Bringing the community together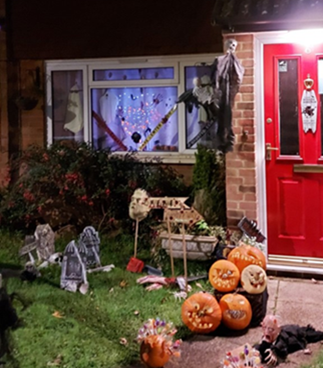 The team involved were keen to offer a mix of activities aimed at reducing isolation. In October, they delivered 150 pumpkins to the community so they could get creative and take part in a carving competition! A socially distanced Halloween hunt involving over 230 children got people out and about and local households decorated their front gardens as part of a Spooktacular Display.
But the fun didn't stop there!
With Covid calling time on most displays and events this bonfire night, the group decided to bring their own bit of sparkle to Wyton – bringing neighbours old and young together for bit of bonfire night fun. The group delivered sparklers to each household that signed up to take part, and residents were encouraged to step outside and enjoy their sparklers together as a community.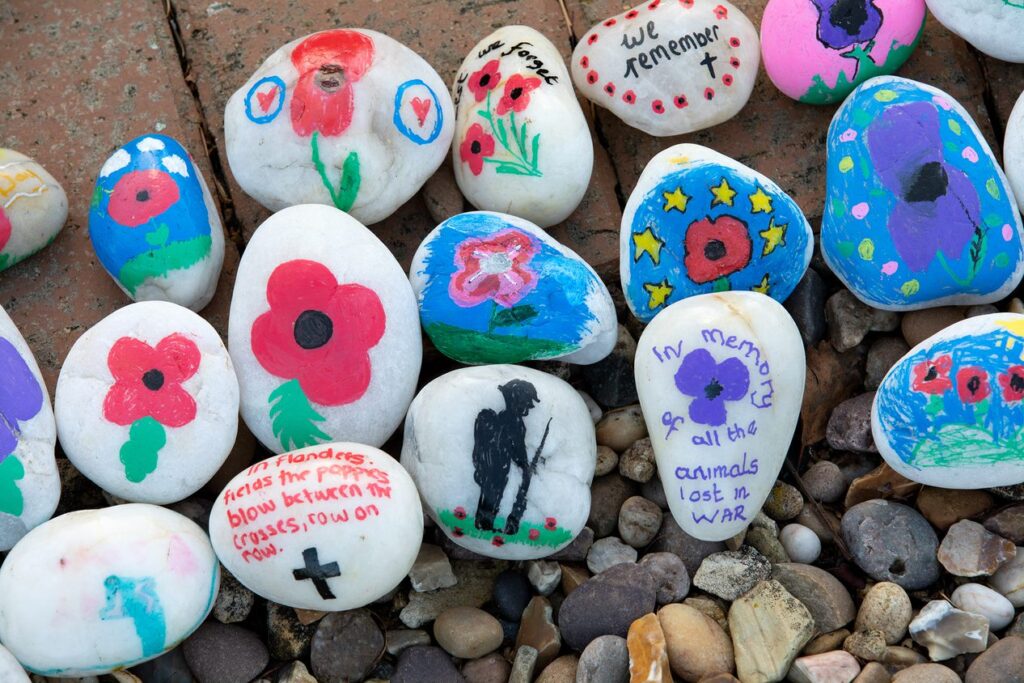 Finally, the group encouraged local residents to take part in a special stone decorating campaign this Rememberance Day, resulting in almost 300 stones being adorned with poppies. The stones, and pens to decorate, were sent out to youth groups, schools and others in the community and the group were blown away by the response they received.
Community spirit during Covid pandemic
Sigrid Hillman, Community Development Officer, told us: "RAF Wyton Community Support and the Community of Wyton on the Hill would like to express their grateful thanks to the Armed Forces Covenant Fund Trust for giving us the opportunity to enhance the community spirit during this pandemic – hopefully something that will stand the test of time and ensure Wyton on the Hill remains a truly extraordinary community to live in, long into the future."
The Bringing Wyton Community Together project has shown true community spirit in the face of adversity. We're delighted to hear about the wonderful activities taking place and can't wait to hear more about what the community gets up to next!
Find out more
Find out more about the Forces Communities Together programme and the great work it supported, here.