Discovering the art of isolation
In the latest installment of our 'Festive Forces' series, we hear from Age UK Lancashire, which received £9,850 from the Forces Communities Together programme to work with veterans to produce creative work such as art, crafts and poems. The organisation was keen to offer activities that boost mood and wellbeing, offering veterans involved a sense of achievement.
We caught up with Anne Oliver, Community Engagement Manager, to find out how things are going…
The project has provided a unique opportunity for Age UK Lancashire to connect with individuals and Armed Forces charities across Lancashire.
As well as social media, we've promoted the project through a range of organisations such as First Light Trust, the Royal British Legion and Burnley Football in the Community. We've also worked with the local Armed Forces Covenant lead and veterans' champions at the council.
The organisation has already received some wonderful photographs of art and craft work!
Rediscovering the joy of painting
One gentleman, who lives in Blackpool, was referred to us by a local NHS Health and Wellbeing worker. He started painting, for the first time in many years, after his wife was admitted to a care home earlier during the first lockdown.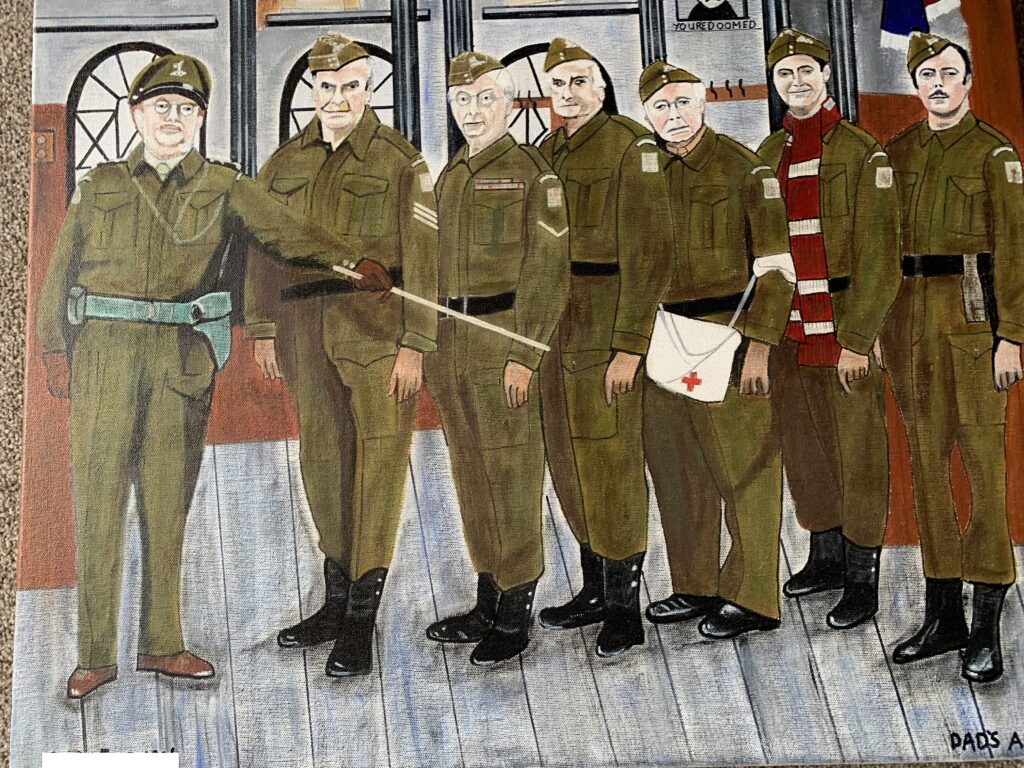 The separation and difficulties in visiting have meant he must adjust to life at home without his wife, which is very challenging.
With encouragement from his family, he has picked up a paint brush again and says this is the only time he switches off his worries completely. He now has over 200 canvas paintings in his house and has produced portraits of Vera Lynn, Dad's Army, Winston Churchill and other military themes. He has also painted portraits on a commission basis for friends and family.
He is delighted to have the opportunity to share a selection of his art work through the Veterans Art of Isolation project.
Recording life in lockdown
Jacqueline Harris, who is collating the submissions and managing the publication of the book and virtual exhibition says: "We are delighted to be able to provide a lasting record of life in lockdown and an opportunity for veterans to share their creativity and experiences of these challenging times.
The stories leading to the production of each photograph, art or craft work are as important as the images, and we are excited to see the range and diversity of subject matter when we reach the January closing date."
Anne is delighted to be able to reach veterans through this very different medium. She adds: "Not only does this funding enable us to produce a unique documentary record and share the stories and images of lockdown, it will help us reach individuals who may require additional support but had not considering contacting us for help."
Find out more
If you or someone you know would like to get involved with the Veterans' Art of Isolation project, visit www.ageuk.org.uk/lancashire/activities-and-events/veterans-art-of-isolation/
Find out more about the Forces Communities Together programme and the great work it supported, here.