Final round of Positive Pathways programme sees a further 85 veterans' mental health projects supported
We're pleased to announce almost £3 million of support for veterans' mental health projects in the last round of the Positive Pathways programme.
With funding from HM Treasury, since it began in 2019, the Positive Pathways programme has awarded funding to more than 200 veterans' projects across the UK.
Improving wellbeing
In November 2020, Positive Adventure received £35,000 to provide a unique outdoor activity programme to improve the positive mental health and wellbeing of 50 veterans who work as key workers. They've offered the opportunity for veterans to improve their wellbeing through a personalised training plan, connecting with others and experiencing an innovative and rewarding Outdoor Retreat.
The five-stage programme involves: Physical wellbeing assessment and delivery of online training in subjects such as navigation and mindfulness in the outdoors; face-to-face outdoor training including walking techniques and living in the outdoors; expedition planning and first aid training; a four-day hiking expedition; and finally, a wellbeing walk with post expedition event.
The group told us that over 50% of those involved have already engaged with the physical assessment with one veteran stating this has changed his life for the better!
To date, over 60% of participants have also engaged with the group's online training.
Helping veterans reconnect
Back in November 2019, Dundee Therapy Garden were awarded £70,00 for a two-year garden project, allowing veterans with physical and/or psychological difficulties to tackle their issues and adopt coping mechanisms, enabling them to reconnect with family, friends and the community.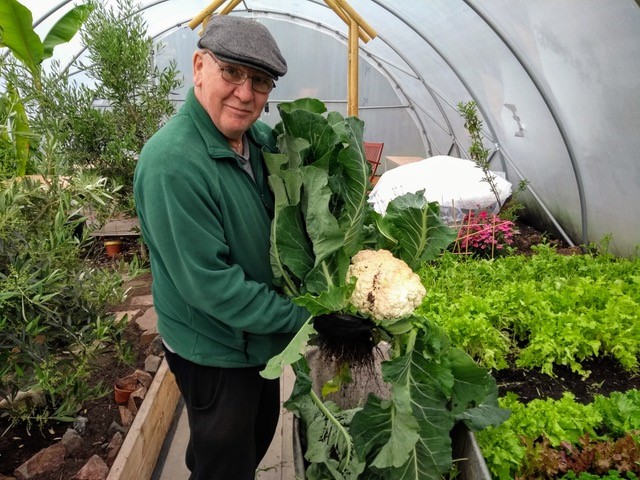 With the onset of Covid and lockdown measures, the groups' activities were, understandably, affected. But veterans were able to begin coming to the garden again as measures eased. The group told us that some veterans who had moved on, came back to the garden because of the effect of lockdown on their mental and physical health.
One veteran said: "The NHS saved my life, but the garden gives me life." The group says that many of their veterans have said they agree. Others have talked of increased self-confidence and independence and several date the turnaround in their lives from the day they came to the garden.
85 more excellent projects
This final round of funding has seen projects range from bike building to beekeeping, and equine activities to a veteran-led eco hub.
Step Together Volunteering received £35,000 to provide the opportunity for veterans and injured Service personnel to build a replica Bronze Age roundhouse using archaeological evidence to ensure authenticity.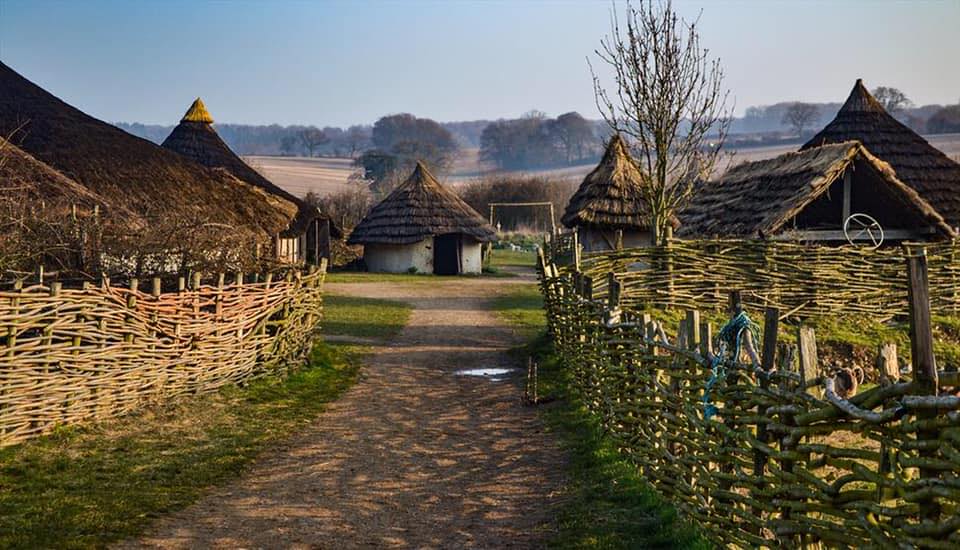 Deborah Saw, Operations Manager, told us: "Step Together Volunteering is thrilled to receive much needed funds for their latest volunteering project at Butser Ancient Farm in Hampshire, especially at a time when there are so many charities in need. The 'Positive Pathways' funding will provide a fantastic opportunity for veterans and injured Service personnel … to develop new skills, improve self-esteem, and increase their confidence and social network. So far, 25 volunteers have signed up for the project, which is scheduled to start in the spring, and the funding will make a huge difference to the lives of those involved as they engage with their local community."
Veterans' mental health and wellbeing
The Veterans' Mental Health and Wellbeing Fund, the overarching fund for both the Positive Pathways and Strategic Pathways programmes, has enabled the mental health challenges faced by many veterans, to receive specific focus and be properly addressed.
It has also led to the development of a supportive and mentor-driven way of delivering successful projects that can have maximum impact. Indeed, the success of the Strategic Partner model used to mentor Positive Pathways' awardees has since been replicated in another programme.
Sonia Howe, Director of Policy for the Trust, says: "Veterans' mental health has been, and continues to be, a huge focus for our work in supporting the Forces community. We're delighted that so many projects have worked with veterans to develop meaningful and much-needed activities to improve their wellbeing. Whether through sport, getting outdoors, or getting creative, these projects have embodied the ethos of the Positive Pathways programme: by veterans, for veterans."
Find out more
Find a full list of the latest awards made, here. Visit our news section for lots of great stories from these brilliant projects.