The Trust's 'Force For Change' programme awards over £500k in fifth round of funding, as the total awarded reaches over £4million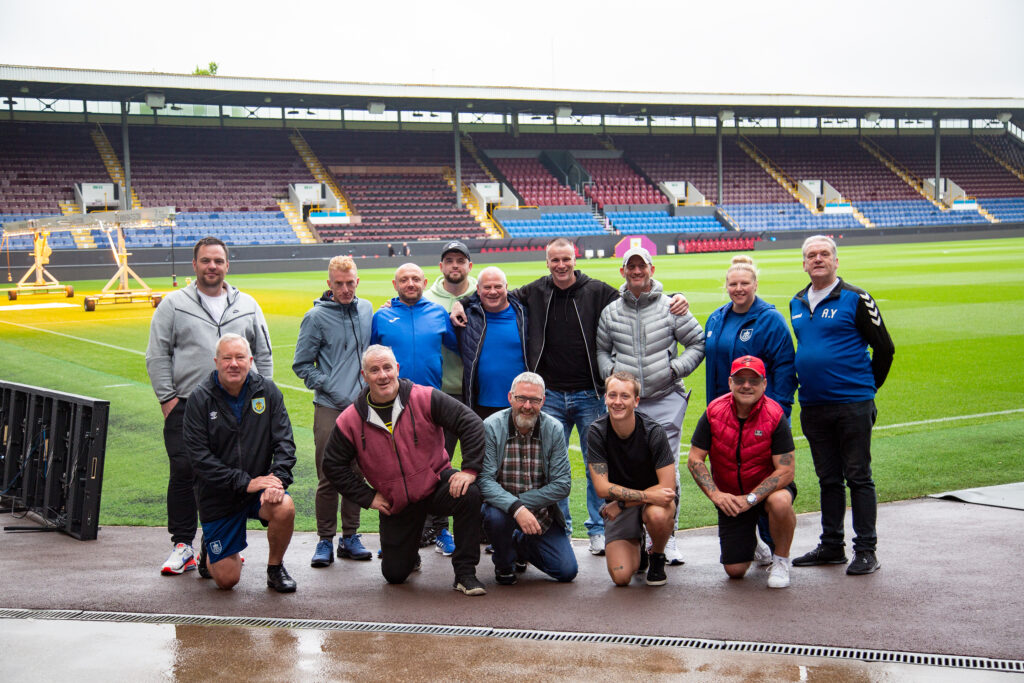 The Trust is thrilled to announce the latest awards in the Trust's Force for Change programme. Fifty-seven grants have been made, totalling just over £524,000. This means that the total awarded from the Covenant Fund, Force for Change programme, is a staggering £4,069,791 with a running total of 311 Force for Change grants awarded so far.
In this fifth round, grants were available of up to £10,000 for community projects. Each project had to show that they would reduce isolation and promote integration in local Armed Forces Communities. Programme applications were open to military units, charities, local authorities and schools. The overall aim of this funding, is to support post-Covid recovery in local Armed Forces communities.
"Get Out Get Fit and Have Fun"
Station Headquarters RAF Marham were awarded a £10,000 grant for their project 'Fitastic MarFun'. This project will support service families to 'get out get fit and have fun'. The funds are being spent on multi sports sessions for children and adults, as well as a bouncy castle. It will bring service families together with the hope, that these organised events, will enable the community to socialise more.
"It's absolutely fantastic we have won this grant for RAF Marham, (or should that be Fitastic!). Our families are really feeling the affect of the COVID lockdown preventing any groups clubs or activities taking place especially as there was a long deployment of personnel being away for nine months. The funding will enable the community to benefit from organised sporting sessions and some family fun days to run throughout the summer months, bringing people together and to provide opportunities for new arrivals to make friends."

Jocelyne Newman Community Development Officer
The programme, Force for Change, supported the idea that small amounts of funding can help deliver nimble and focused local projects to Armed Forces communities. These small grants, to support services, projects and activities that are used by Armed Forces communities, but which are struggling as because of the impact of the Covid pandemic.
Improving Mental Health and Wellbeing in Veterans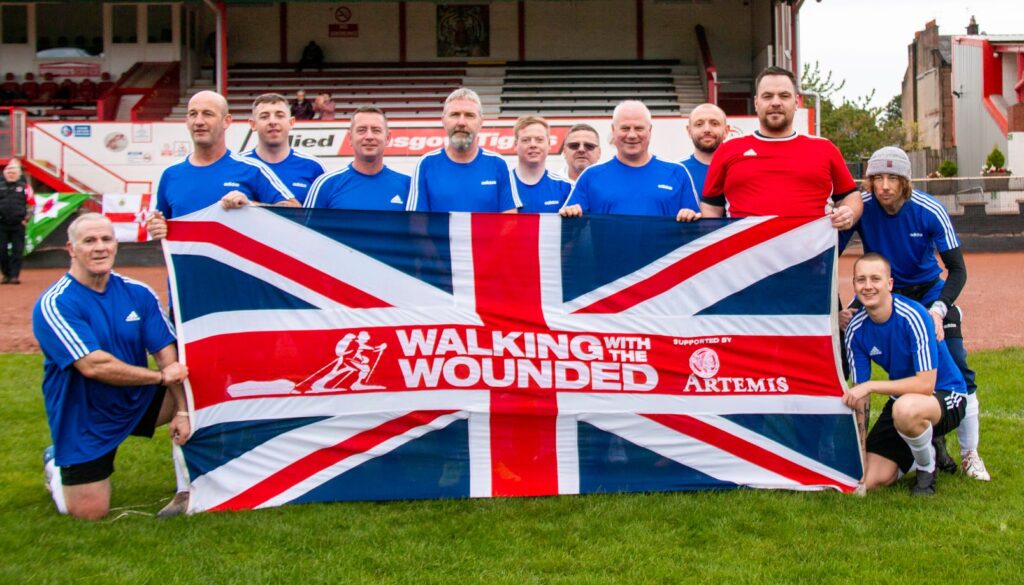 In Scotland, Walking With The Wounded was awarded £10,000 for their project 'The MEDALS Programme'
The MEDALS programme (Mindfulness Education, Developing Active Lifestyles Sports) is for veterans in Scotland, that will combine a mixture of mindfulness, promotion of healthy lifestyles, and sport participation. This project hopes to positively influence veterans mental wellbeing, by providing an opportunity to gain a great sense of achievement.
"This funding is fantastic news for the veterans that we support in Scotland. It will provide them with the opportunity to engage in activities that are proven to improve mental health and wellbeing as well as prompting physical health and creativity."

William Cairns, our Scottish Veterans Project Manager
Empowering Older Veterans
Developed by Sharks Community Trust, 'Active Sharks' is a new programme focused on empowering older veterans living in the most deprived areas of North Manchester. The project 'Active Sharks' awarded £9,950 help those veterans come together and participate in a weekly two-hour session entailing positive activities that will improve physical health and promote social togetherness between peers.

Vicky Irwin, Community Development Manager at Sharks Community Trust had this to say about the funding…
"We're incredibly excited and grateful to receive funding from The Armed Forces Covenant Fund Trust to be able to support our 'Active Sharks' project. We are proud of all the work that our staff do with veterans in the region, this fund will enable us to work with more veterans and their families who need our support."
Force for Change will open again in the Spring
The aim of Force for Change programme is to empower Armed Forces communities to become more engaged in their local area. It also aims to provide opportunities for isolated members of the Armed Forces community to take part in activities that improve general wellbeing. The next round of funding for the Force for Change programme opens spring 2022. To be eligible to apply, your organisation must be one either a registered charity*, an Armed Forces unit, a local authority or a school (*full details are here).
---
To view in detail the awards please go to…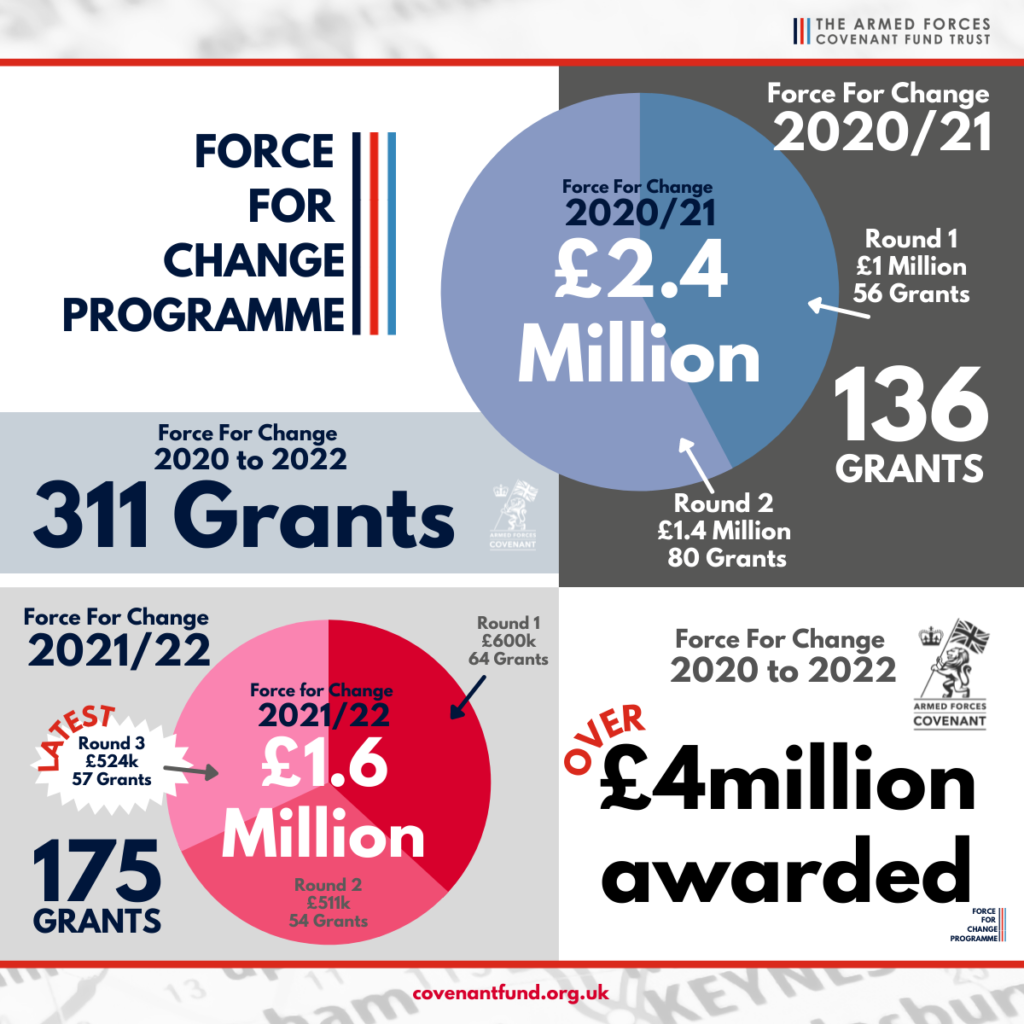 ---