The Bridge for Heroes are bringing regional charities closer together through VPPP
Last month, the Trust visited 'The Bridge for Heroes' to hear about their VPPP porfolio and how they are changing the dynamic by 'building a bridge' to network charities together in the East of England.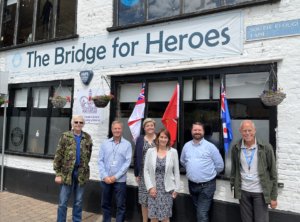 The Bridge for Heroes were awarded a VPPP grant to be portfolio lead in the East of England. In the early stages of the programme, they have made great progress and told us they are opening conversations and pulling skills and contacts together.
Amongst the discussions they told us about their biggest challenge, that the geographical area is so large, but as each portfolio in VPPP reflects the needs of the region, this shouldn't be a problem. They are very keen to support smaller charities within the portfolio and have already helped them to 'step up' using open conversations. This has meant a 'huge commitment into getting things sorted'.
Everyone is talking about VPPP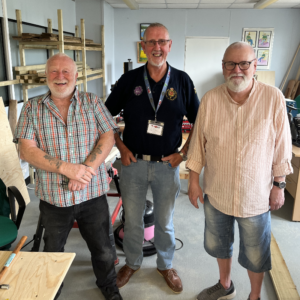 During the visit, Darren, Programme Manager, at The Bridge for Heroes, talked about "Building a team relationship" amongst the member organisations and how it was going from strength to strength. Even the Mayor has organised local events, inviting along member organisations of VPPP. The networking is in full swing, and we were reassured "Everyone is talking about VPPP, there's a lot more networking, people are talking and passing ideas."
Knock-on Effect
We also met Emma, who works at the local hospital and was able to outline ways in which BFH and the DMWS Veterans Welfare Officer have been able to develop strong working ties making stronger referral pathways both in and out of NHS care.  Helen, CEO at The Bridge for Heroes, commented "There is a knock-on effect to a wider scope, other people and organisations are now interested, they will all be able to feel part of VPPP."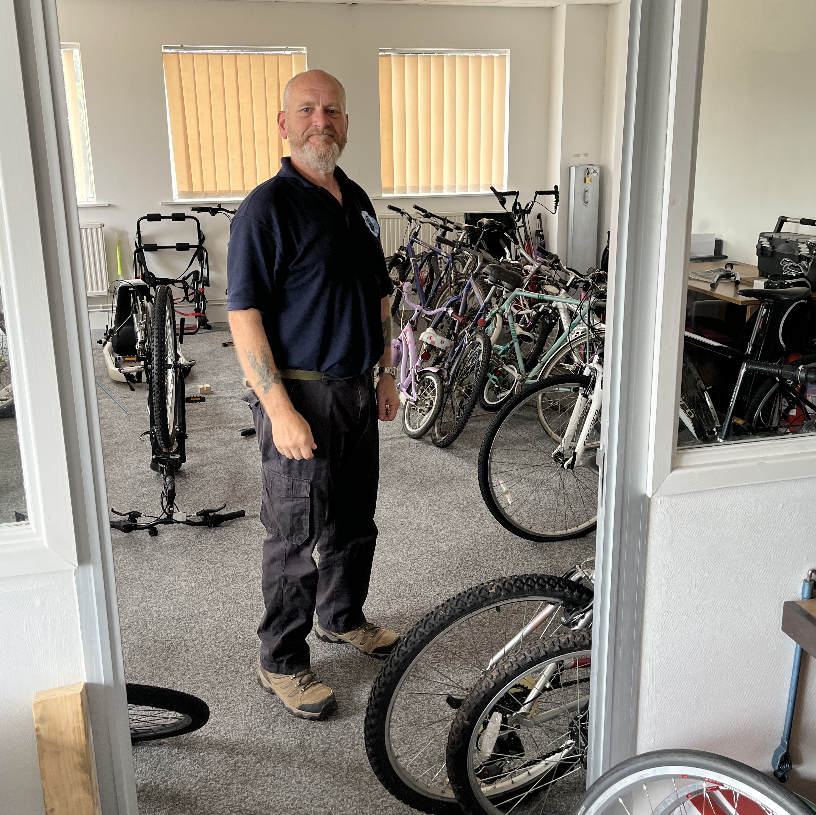 Not only did we hear about the VPPP programme, but we were invited to look round the activity centre to see the practical and day to day help support offered to local veterans.
There's an atmosphere of care and comradery in the centre, where veterans can try their hand at a variety of different creative arts, woodworking and bike repairs.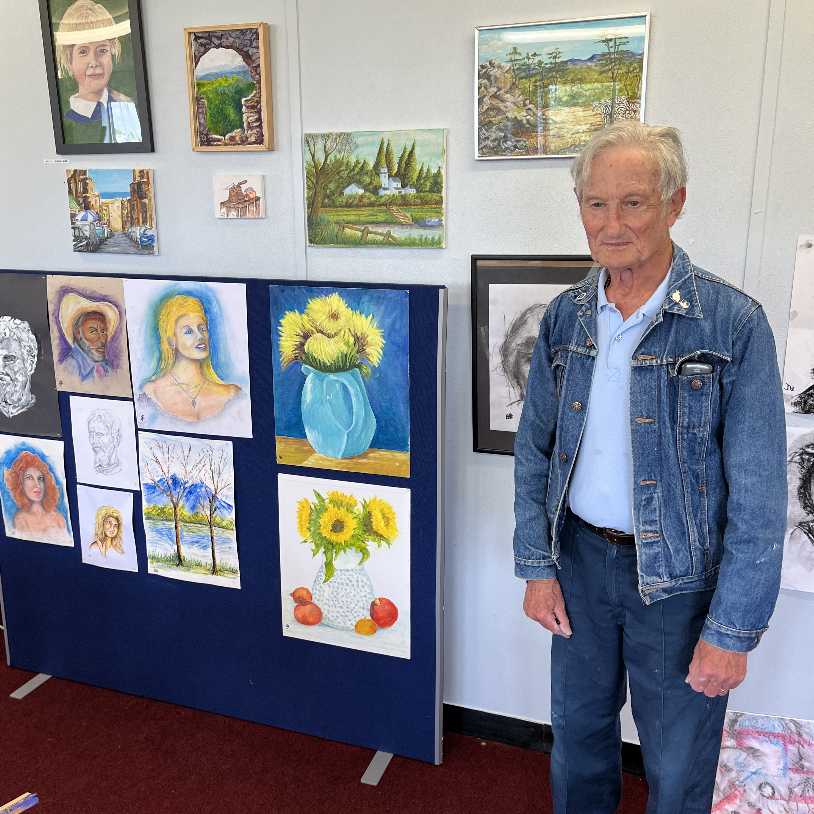 Previously, the centre had done an open call for unwanted bikes and they had been inundated with old bicycles, ready to repair. Darren had said that the veterans felt a sense of achievement in repairing something practical and creating something useful for others. One bike had been donated to a Ukrainian refugee who was struggling with transport to work. It seems that the good work that is happening at The Bridge for Heroes, helps many more people in unexpected ways.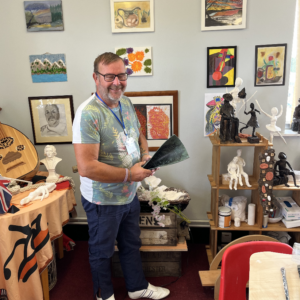 The woodworking workshop is open to all who would like to try it. Amongst sawdust we found team of cheerful veterans making bird boxes, to be passed along to the art department. These are to then hand painted and sold to raise funds.
The art department itself was a hub of activity, with brightly coloured art pieces lining the walls and shelves. A veteran said "I didn't like art at school, but here I've given it a go, and I enjoy it now".
Fit for Royalty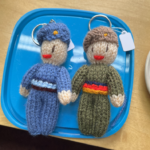 Another member of The Bridge for Heroes community told us how her knitted figures had been gifted to the Duke and Duchess of Cambridge on a recent visit to the local hospital, through a connection to the centre. The recognition of how the veterans can create such wonderful work, had made them very proud and we were delighted to see their sense of achievement displayed in the creativity of their sculpture, paintings, knitting and much more.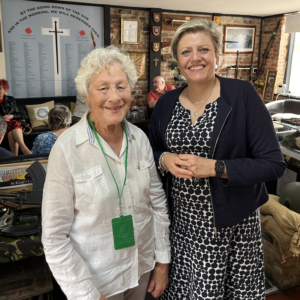 All veterans are welcome at the centre, including Dorothy, who as a sergeant in the 1960's, travelled the world and been promoted along the way. She told us about what the centre meant to her, how it had given her companionship and a place to see friendly faces.
The centre comes together because of the joint dedication to the veteran community from the volunteers, to help cater for the veterans. The offerings of a delicious meal or just a friendly place to pop in for chat and cuppa is what makes the centre so welcoming. There's a lot of love at The Bridge for Heroes and the atmosphere created by the staff, volunteers and veterans was nothing short of joyful.
VPPP now has a guide where you can find all the details of what is going on in your region.
If your organisation supports the Armed Forces Community in any way, you may be eligible for funding. Have a look at our programmes page to see what is available.