CARER SUPPORT WILTSHIRE – COURAGE TO CARE
Group Name
Carer Support Wiltshire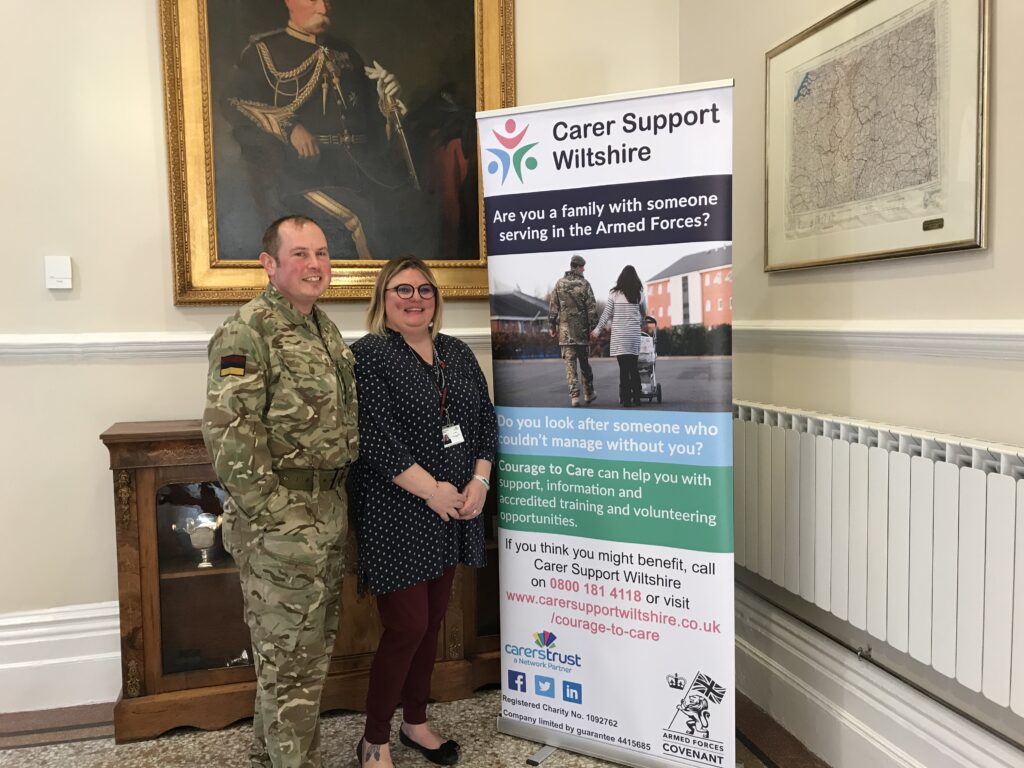 The grant of £131,822 through the Families in Stress Programme from the Armed Forces Covenant Fund Trust has enabled Carer Support Wiltshire to develop the Courage to Care programme.
This project has enabled the creation of a network of trained carer support officers and volunteers within the military community. These individuals deliver on base training and support for carers, building resilience, enabling self-support and reducing dependency.
Since the beginning of the Courage to Care project, Carer Support Wiltshire have been able to support 71 carers from military and veteran families from across the county.
Volunteers Tracy and Jo have been instrumental to the success of the project so far. Travelling across Wiltshire and ensuring it isn't just the more widely populated Salisbury Plain area that is supported – they offer a much-needed service of activity, respite and signposting to further support.
Jo's husband Edd, a volunteer for the project, spoke passionately about their experience of caring for their son Harry, who has a complex chromosomal disorder, the only of its kind in the world:
"The impact of being a military family with a child with special needs has horrendous stresses, but it also has huge highs. The isolation of military life creates the conditions where family isn't those you are related to. We have had fantastic friends help us throughout this time and still do, but the journey isn't over."
For them, it has meant they know where to turn, while postings may mean separation from family or friends, they have their carer support family; a valuable group of allies who understand and can offer support, both emotional, moral and tangible, when needed.
Jo is putting her own experience to excellent use in her role with the project, and while the charity do not claim to be carer led, most of those working or volunteering for the project do have this type of valuable experience to offer.
Chief Executive Judy Walker spoke about the need for opportunities to bring carers together, offer them something that's for them, that provides a break from the day to day caring they provide, whether big or small.
Veteran Spencer Bull was medically discharged from the Forces in 2017 following his MS diagnosis, and he spoke about the amazing work that the project is doing, and the difference it is making to him and his family: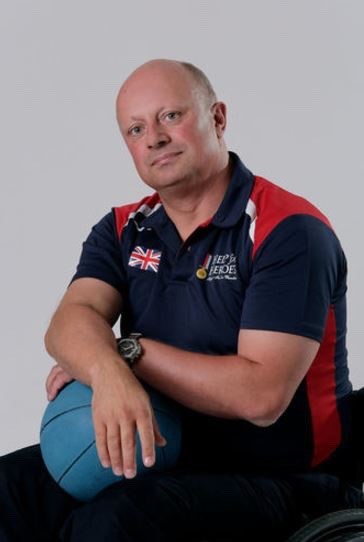 "I chose to become an ambassador for the Courage to Care Programme as I feel that becoming a carer to a family member brings its own particular challenges. I don't talk about "I", when I refer to my illness I talk about "we" as it affects us all – particularly the children. Carers don't want special treatment at all, they just need understanding. They haven't chosen to become carers, and they haven't changed as people. They are still part of that military community and they are still passionate about serving their country."
We want to get more recognition for carers, and to remove any disadvantage to their lives that might be as a direct result of their caring responsibility. There is more that can be done for them."
The message is clear, carers do not label themselves as such, which is why Carer Support Wiltshire is so passionate about enabling carers from military families to link together to form a community, supporting each other through the highs and lows of military family life.
Speaking about his son, Edd summed up "He's just our lad" and "We do things you would expect as a family. We just do them our way."
Suggested further reading…