Episkopi in Cyprus and the NAAFI Fund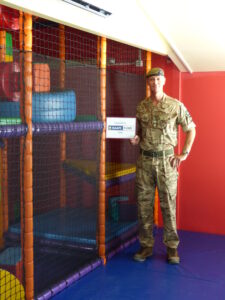 The NAAFI fund 2021/2022 awarded £20,000.00 for a soft play area to be created in Episkopi in Cyprus.
For many military establishments, being handily located next to a town centre is simply not an option especially when factoring in all the comings and goings of Service requirements. So, communities can often find themselves living away from amenities and the convenience of an urban setting. The busy station at Episkopi in Cyprus has over 2,000 serving personnel, families, civil servants and MOD staff within its boundaries at work, rest or play.
The station has a hub for families and staff to use, however, when the thermometer rises and the temperature ramps up or when the rain is determined to make its presence felt, the need for indoor space for children to cool down and parents to take cover is a prime consideration. The hub had some tempting space available, what it needed was some financial support to be able to turn the space into a play area for younger children.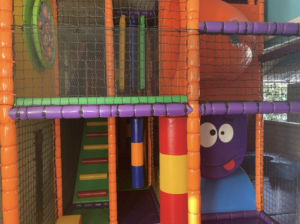 The NAAFI fund 2021/2022 awarded £20,000.00 for a soft play area to be created.
One mum said, 'My two-and-a-half-year-old is very keen to be independent, after all he is a big boy now, and being able to let him explore and play in a safe environment is wonderful'.
'One of the reasons that the play area is proving so popular is because we are at a remote location, other military establishments in Cyprus have access to the facilities here, and with no immediate family living close by, friends take on the role of baby-sitting to give each other the chance to attend a doctor's appointment or to have a break, it has become a focal point to keep the children entertained'.
'The soft play area is next to the function room, so it is also proving very popular for birthday parties and is close to the swimming pool. During the summer months families can get out of the heat, rehydrate and keep younger members of the family amused.'
---
The NAAFI Fund makes grants to UK Armed Forces bases, located in the UK or overseas, for projects that improve the quality of life for serving personnel and serving families living on or near a Forces base or station.
For more information on the NAAFI Fund, please go to the dedicated page.