Evaluation report for Tackling Loneliness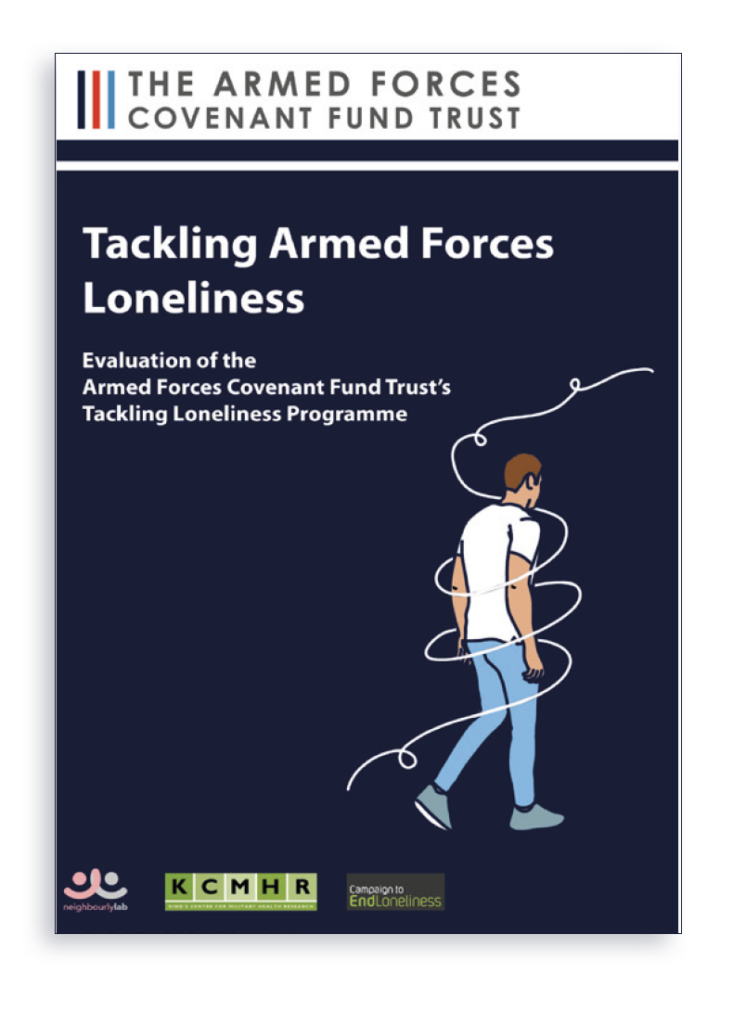 Evaluation report for Tackling Loneliness
The Trust commissioned Neighbourly Lab, the Campaign to End Loneliness and the King's Centre for Military Health Research to conduct a year long evaluation of the 60 projects on their Tackling Loneliness Grant.
The Tackling Loneliness programme addressed social isolation by targeting specific groups within the Armed Forces community who are traditionally harder to reach.
Fixed, two-year grants of £70,000 went to projects meeting at least one of the following key themes:
Building stronger social networks and friendships.
Improving access to local activities and provision.
Building emotional resilience to overcome the causes of loneliness.
Empowering armed forces communities to become more independent.
The Evaluation Report for Tackling Loneliness
Our CEO, Anna Wright has said about the evaluation report…
"This evaluation shows that addressing loneliness is complex. We are delighted by the reach that these projects have had; and the corresponding impact for beneficiaries.
We are pleased that this programme will have a continuing legacy through the Tackling Loneliness toolkit containing best practice from projects that will be made available through our Knowledge Network; along with the Impact Gallery; which gives snapshots into the complexity of delivery for projects working with vulnerable client groups."
Please read the report for Tackling Loneliness via the PDF below
Further Reading