Veterans' Support Association – VSA Hobby Packs
Group Name
Veterans' Support Association
The Veterans' Support Association received a grant of £5,000 as part of the Veterans Should Not be Forgotten programme. In the six months that the project ran, the organisation spent the funds on projects or hobby packs for veterans to complete at home during lockdown. The project was a huge success as it kept veterans engaged and focused during the months that followed, as the country
endured its first lockdown.
Six years ago, Veterans' Support Association founder and Armed Forces veteran John Joyce received assistance from Help for Heroes when he suffered a mental health decline. The help that he received and the interaction with other veterans made him "feel like he was part of something unique" and being with other people who had served made him feel far more emotional stability.
"Civilian life and I just didn't get on" quotes John. "We were two trains on different tracks, going to the same destination".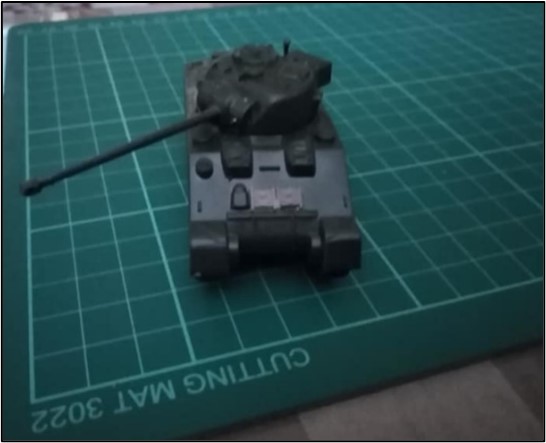 However, in groups created for and by veterans, he noted that he felt a "sense of belonging".John set up the Veterans Support Association on the model that he learned during his time at Tedworth House (run by Help for Heroes). That it should be run as a drop-in centre. He soon applied for registered charity status and membership of ASDIC.
When the pandemic hit, funding became available to ASDIC members as part of the Veterans Should Not Be Forgotten programme. The Veterans Support Association were made aware of this funding and were encouraged by ASDIC to apply. However, at the time they didn't have a specific project in mind.
After lockdown hit in March 2020, the group set up a closed Facebook group for veterans, with the aim that they would all be able to 'check in' on each other and, more importantly, said John, "ensure that they got up every morning and found a reason to do so". John would send a message each morning with the words "Good morning brothers and sisters", and each day he would receive 200 replies from group members. It soon became apparent from group posts that this safe space was a lifeline to many veterans who were struggling with loneliness and isolation as a result of the pandemic.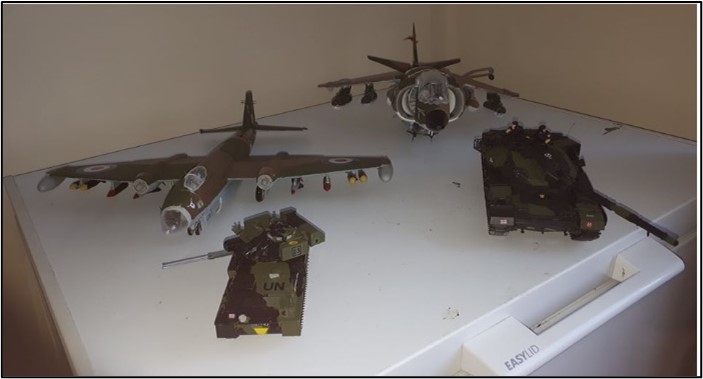 As part of this interaction online, John and the other members started discussing hobbies – and then the idea came to him to apply for Trust funding to 'send things to members' – things that could be posted; perhaps a jigsaw, or a colouring book.
"We wanted to give people something to do when they had nothing," quoted John.The only request that John and his team had when sending out the 'hobby pack'" to their members was that they posted their progress online on the Facebook page. This way the veterans could share their achievements, be social and also promote the project's activity to other users. The Facebook page was soon alive with veterans sharing their hobbies with others – whether it be leathermaking, photography, or model making, which was extremely popular.
"Sometimes the posts just exploded," said John. "One guy would post a picture of his model and ask the others for the best glue to use, or something, and suddenly there would be hundreds of comments."
John reflects on the six months of the project: "We spent £800 per month, that works out at about £20 per veteran that asked us for help. It's not a huge amount of money to keep a life intact and perhaps save a family."
Suggested further reading