BALLYMACASH SPORTS ACADEMY
Armed Forces Covenant: Local Grants programme case study
Group Name
Ballymacash Sports Academy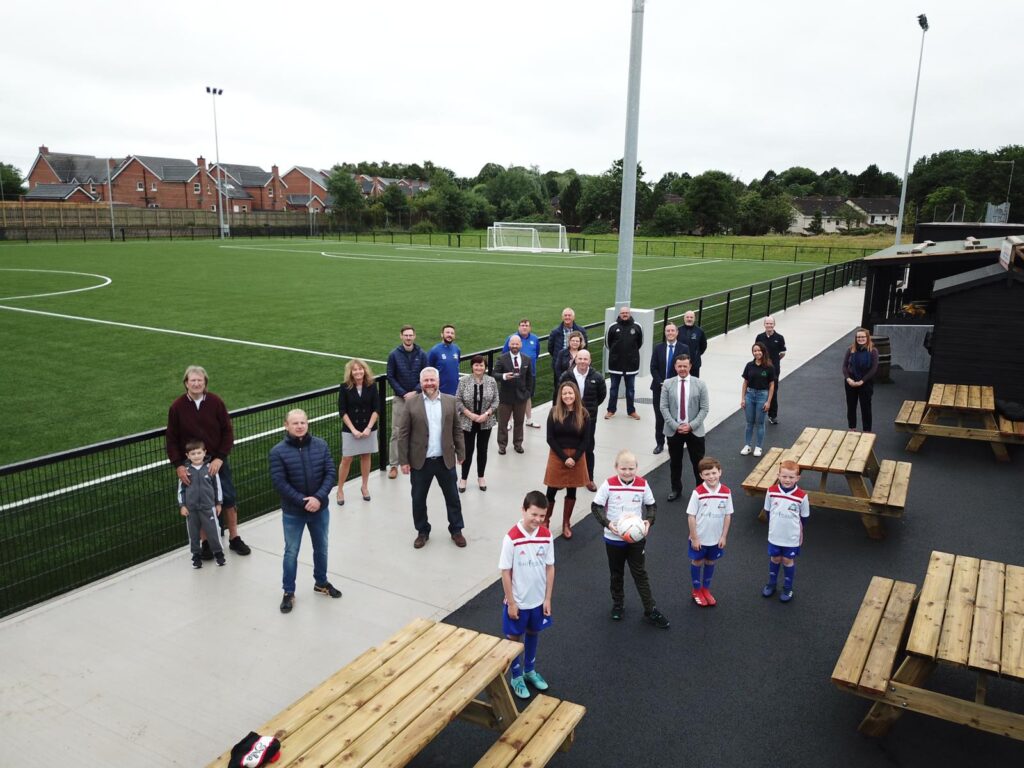 "We would like to thank the funders and our community who invested financially to this unique project".
The dream that was three years in the pipeline has now finally been completed thanks to the assistance of a £20,000 grant from the Armed Forces Covenant Fund Trust under the Local Grants programme.
This programme aim was to deliver grants to initiatives that supported and encouraged integration between Armed Forces and civilian communities.
The founders of the project, directors Philip Trimble and Neil Woolsey, describe the completion of Ballymacash Sports Academy near Lisburn as "one of Northern Ireland's most exciting and innovative sports initiatives in recent years."
The new Sports Academy opened in July 2020 and boasts a brand-new community facility with gym, complete with car parking and landscaping, plus a state of the art new full-size floodlit 3G football pitch.
Aimed at breaking down barriers and forging new links between the military and civilian communities in Lisburn, the project was assisted in its development by nearby 38 (Irish) Brigade based at Thiepval Barracks.
Through this partnership working, the project will ensure that all local residents, both civilian and military, can benefit from the facilities to enrich their lives through improving their health and wellbeing. The Academy also plans to engage with the local military community and offer training opportunities to Armed Forces personnel to volunteer as instructors or coaches.
The project team recognised there was a distinct shortage of football pitches and sports facilities in the area, despite an ever-growing population due to the building of new housing estates. As an already disadvantaged community, now children were having to travel miles to find a pitch for their team to play on. The problems were also compounded by a shortage of car parking at other facilities, and therefore road safety was becoming an issue.
The local Communities Minister, Caral Ni Chuilin commented: "The Department for Communities recognised that a new 3G facility at Ballymacash Rangers FC had the potential to make a significant contribution to the health and well-being of all our local communities. I am delighted to see the project completed and available for use, especially at this time, when local communities have faced so many challenges as a result of the Covid-19 restrictions. I wish the club well."
Suggested further reading…