The Nash Alternative Sports Project received £18,760 in 2018 as part of the Local Grants programme. The aim of the grant was to help alleviate loneliness and isolation in "hard to reach" veterans via sporting activities in the Tameside military community in Greater Manchester. 53 veterans participated in the project, who otherwise would not have engaged with any other activity.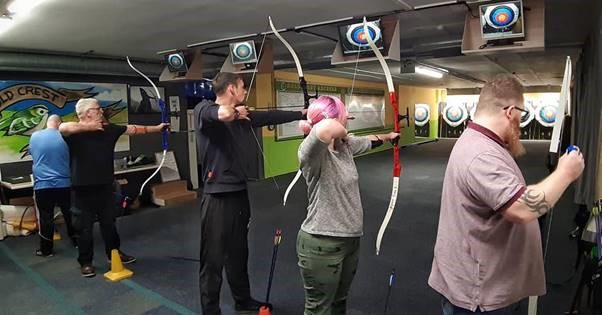 The project aimed to provide a sporting programme but with a difference. Each veteran was given the opportunity to participate in four different sports, with each course lasting 12 weeks. After the 12 weeks had concluded, the veteran was offered the opportunity to train in a coaching qualification for that sport.
The project was able to reach traditionally "hard to reach" veterans through their network of other organisations that they engage with. As Andy Cheshire, director of the project explains: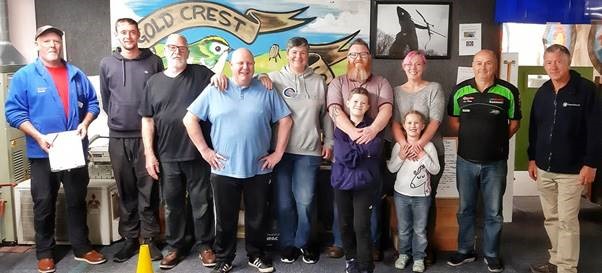 "We were faced with a GDPR nightmare, obviously we didn't have access to direct records. However, we were able to get results via word of mouth. We engaged with the Welfare Services Officer at Tameside Armed Services Community, and a sports organisation called "Moving Forces" for Armed Forces personnel and veterans. They all knew people, who knew someone else…you can see how it worked."
Since the conclusion of the project, the benefits of its engagement can still be seen in the participants. There was lots of interest in the climbing activity, and 30% of the project users progressed to achieving their Level 1 and 2 coaching qualification in climbing. It is hoped that the climbing centre will re-open shortly following the coronavirus pandemic, and that coaching sessions will resume.
Yoga and archery are still extremely popular among the project users who took part. After the four-week trial period, the archery participants joined the organisations' Archery Club, and are still keen members. The yoga enthusiasts brought a new dimension to the project as they brought their partners/families along to participate. Yoga sessions continued via virtual means throughout the pandemic, and it is hoped that they will resume in a face to face scenario as soon as restrictions allow.
Now that the sports project participants are continuing to engage with the activities as lockdown restrictions allow, the organisation (now Curzon Ashton Community Foundation) has turned its attention to another project. This project will also engage with extremely isolated and vulnerable veterans by providing a horticultural therapy service in conjunction with the Defence Gardens Scheme. The services will be targeted at very vulnerable veterans referred via TILS. It is hoped that again, this project will be joined by veterans who have not reached out before.
Suggested further reading…