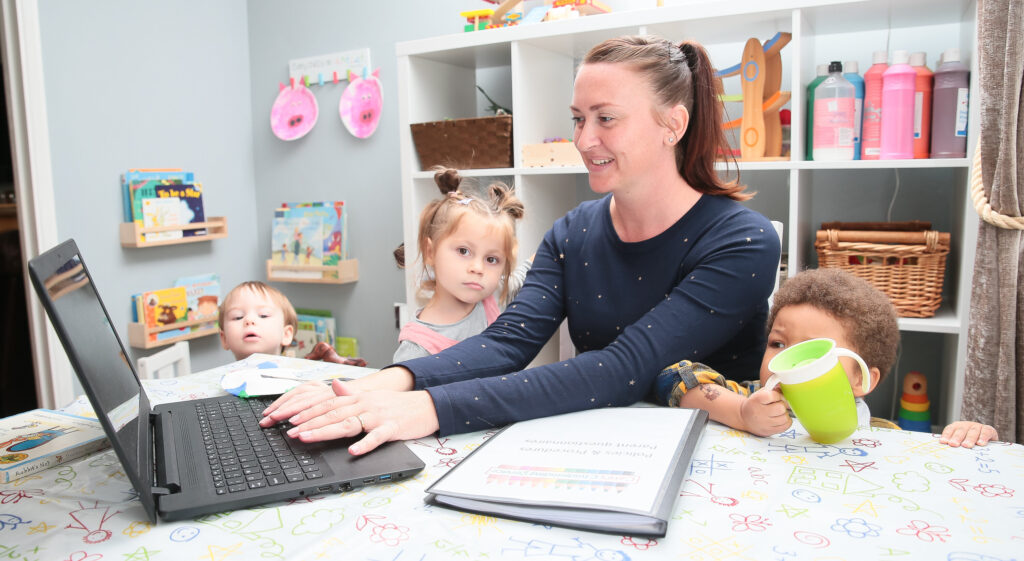 The RAF Association received £20,000 from the Trust in 2018 to run a project to provide 32 RAF spouses and partners with the opportunity to participate in training to enable them to become an OFSTED registered childminder. This sought not only to increase their employability, but also increase the amount of high-quality childcare around RAF stations located in the South East of England.
The courses were well attended and very popular, with 11 beneficiaries benefiting from RAF Benson and 23 beneficiaries benefiting from RAF Brize Norton.
The decision was made to deliver the pre-registration element of the training online, which made the training more flexible to meet beneficiaries' needs. As a result of this, more beneficiaries were able to sign up to the training individually rather than as a group, which meant two further RAF spouses / partners were able to benefit from the training.
Beneficiaries were able to complete the online element of the training at their own pace and in their own time, so that spouses / partners didn't face any barriers such as travel expenses, getting time off work or sourcing childcare. However, although the training was online, beneficiaries were able to contact a member of the training provider team if they needed help and support.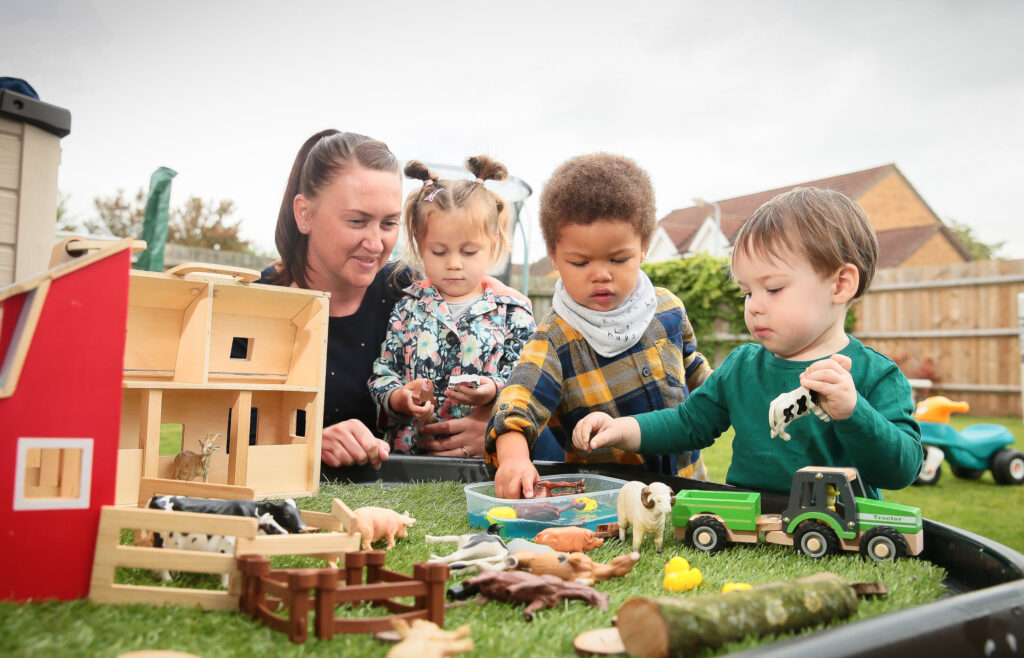 Beneficiaries also attended induction evenings delivered by the training provider, with two sessions delivered at RAF Brize Norton and one at RAF Benson. The two-day paediatric first aid training was also delivered face-to-face (as this was a mandatory requirement of the training). All 34 beneficiaries who enrolled in the course successfully completed their training.
One beneficiary described the project as a "lifesaver" as she no longer has to "sacrifice time spent with her son". Another stated that "if it wasn't for the support offered, I wouldn't have been able to afford the training." One beneficiary used the essential skills gained on the childminding course to secure a role at a school as a teaching assistant, and another has become a nanny.
Unfortunately, due to the Covid-19 pandemic, some of the project users were unable to complete their OFSTED registration as new applications are currently suspended, but they are keen to commence their new career as childminders once restrictions allow them to complete their registration.
Following on from the success of the project, RAF Brize Norton and RAF Benson have asked the RAF Association to investigate the possibility of funding for future training due to the amount of interest that was registered for the courses, and the high standard of training that was provided. It is hoped that due to its popularity and also the key employability skills it provides participants, it will be relaunched again in 2021.
Suggested further reading…