Group Name
Walking with the Wounded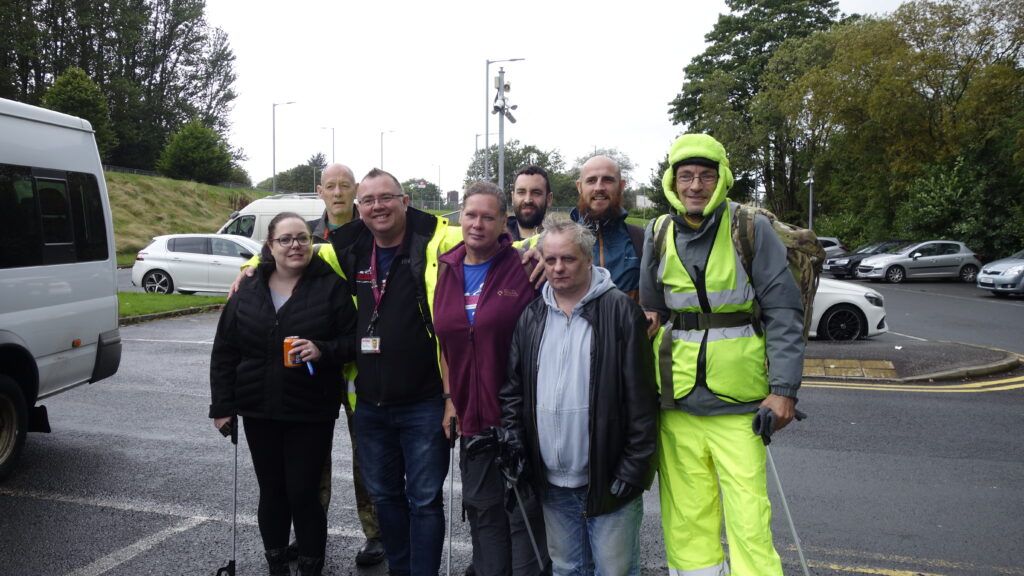 Walking with the Wounded received £15,000 of Local Grants funding from the Armed Forces Covenant Fund Trust for their Veterans in the Community Scotland project, which was a one-year veteran-led endeavour commencing in December 2018.
The project focused on building key confidence, leadership and employability skills in veterans, as well as boosting their mental health by organising volunteering projects that focused on doing positive work within their own communities. The volunteering projects were shaped by the veterans' own interests and priorities, and the veterans themselves were a critical part of the thinking and planning process ahead of any events taking place.
All volunteering placements were prioritised in terms of the impact that their work would have on the community, be it local, regional or national, and their work aimed to reach as many people as possible.
One project was organized at the Cranhill Development Trust, which is a community centre-based organisation in the East End of Glasgow. Historically it serves an area of high socio-economic deprivation, as well as an extremely diverse community, including a refugee population. Approximately 100 people use the centre every day, and it hosts a number of activities such as clubs for children and elderly people, as well as hosting employability and adult education clubs.
The veterans decided to give the centre a much-needed makeover (although there were logistical difficulties in that they needed to paint the Ladies facilities). However, this challenge was overcome as the volunteers worked at night so as not to disturb the service users.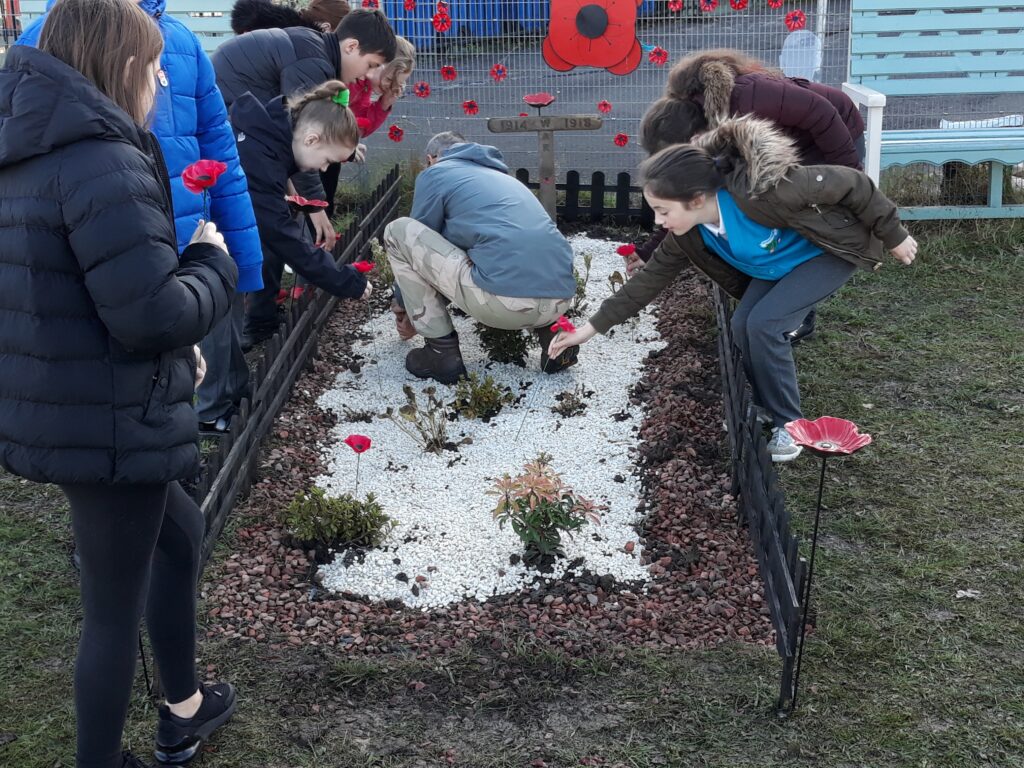 The group of veteran volunteers also helped raise funds at short notice for the Cranhill Development Trust's children's' Christmas party once they heard the news that one of the trusts' corporate sponsors had withdrawn funding. Dressed in their elf finery, they did a collection at a local shopping centre, which raised enough money for the party to go ahead.
Other projects that the veteran volunteers got involved in included a response to a Facebook plea by the Marie Trust, a homeless charity based in Glasgow. The Trust were asking for donations of warm clothing to help homeless people in the local area. The veterans organised their own collection effort via Gumtree and managed to amass a collection of over 200 warm winter items and importantly, 50 warm coats for distribution to homeless people. The poignancy of this volunteer effort is that many of the veterans organising and taking part in the collections were living in supported accommodation, and before this, sadly had experience of living on the freezing streets during winter.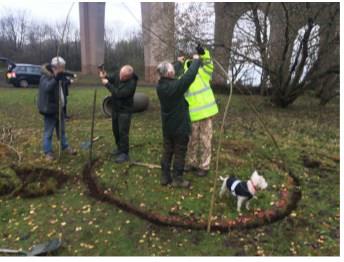 Another group of veterans decided to encompass some mental health and wellbeing time with community service, and organised a litter pick from Dumbarton to Balloch, on the banks of Loch Lomond. 6.5 miles later (in unkind weather conditions) they had over 20 bags of rubbish and had helped transform a section of their local countryside that has over four million tourists per year. As a result of this, comments project manager William, "they kept the bonny Banks of Loch Lomond looking bonny again once more".
The impact of this volunteering work has led to employment opportunities for many of the veterans, and over half of them now have their own accommodation. None of the veterans who participated in the project returned to homelessness status, and an overwhelming majority reported an increase in their own mental health and wellbeing. One remarked that there "is more happiness in giving" which reflects the project outcome as a whole.
Suggested further reading…