Wigan Warriors Community Foundation
Group Name
Wigan Warriors Community Foundation
Wigan Warriors Community Foundation received a Local Grants award of £8,000 in 2018 to fund "Rugby Memories", a project aimed at bringing together older veterans (who may or may not have dementia), serving personnel and their families in a social setting to forge friendships and ease loneliness through a shared experience and love of rugby.
Social groups were run every week for two hours per session and included talks and interactive sessions with Wigan players past and present, bingo, dances, or just simply time to sit and talk to likeminded people about rugby and reminisce about life in the Armed Forces.
The project was assisted by external partners, which included Wigan Warriors Rugby Club itself, but there were also a number of other organisations such as local care homes, the Royal British Legion, and local housing and dementia support services, who referred participants on to the project, and assisted with advice and onwards support to those who needed it.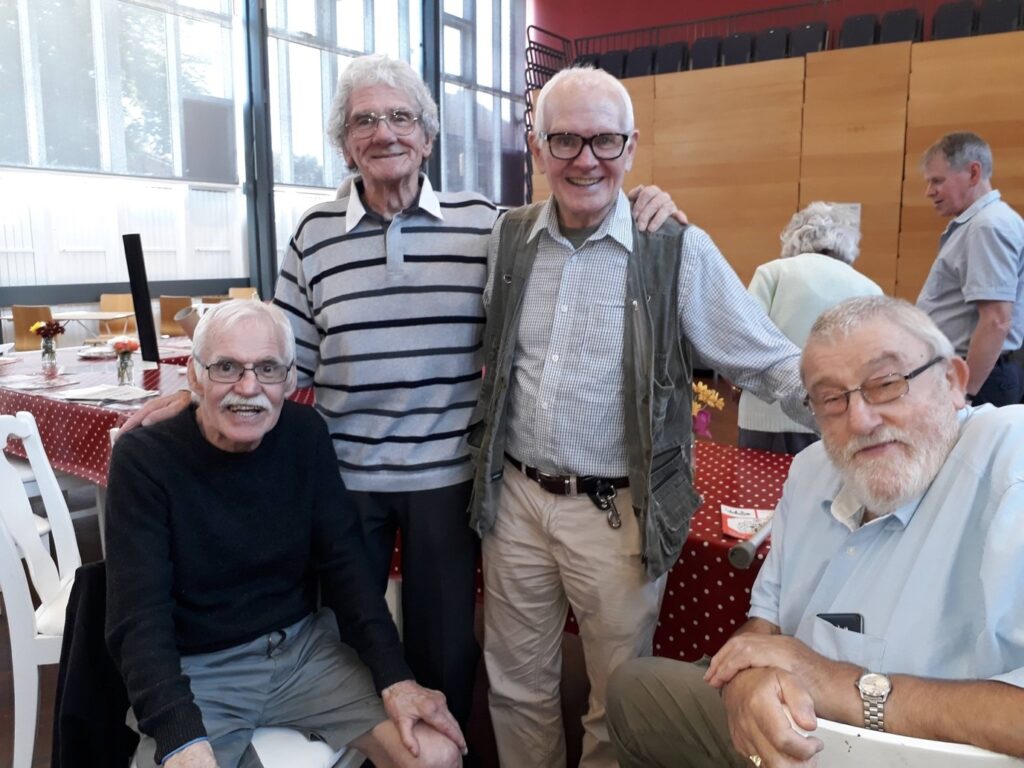 Project volunteer Sue got involved when her Dad was diagnosed with dementia in 2017. During an NHS Memory Service home visit, as well as advising Sue and her family on the progression of dementia, the clinician was able to signpost them to the Rugby Memories project as a means of additional social support. As Sue's Mum and Dad are Wigan supporters. she and her family were sure her Dad would benefit. Sue says the group was a lifeline to her Dad; as well as the rugby, he was able to participate in many different events such as casino evenings, equine therapy, and he even got up singing and dancing when bands were performing.
Sue explains the effect the project has had on her family:
"Having these groups mean Dad has structure to his life as there are set days where he has an activity, this means Mum and I do not have to try and occupy his days and we all get the benefit from this group. We have all developed a new circle of friends, some on different stages of the journey. We all find this reassuring to be able to talk to and support each other. For the time we are at Rugby Memories it means Mum and I can relax knowing Dad is safe."
The project also tried to provide as many physical activities for its members as possible. From carpet bowls to "Motown Aerobics" sessions, or the athletics track lap challenge, there was something to physically and mentally challenge everyone.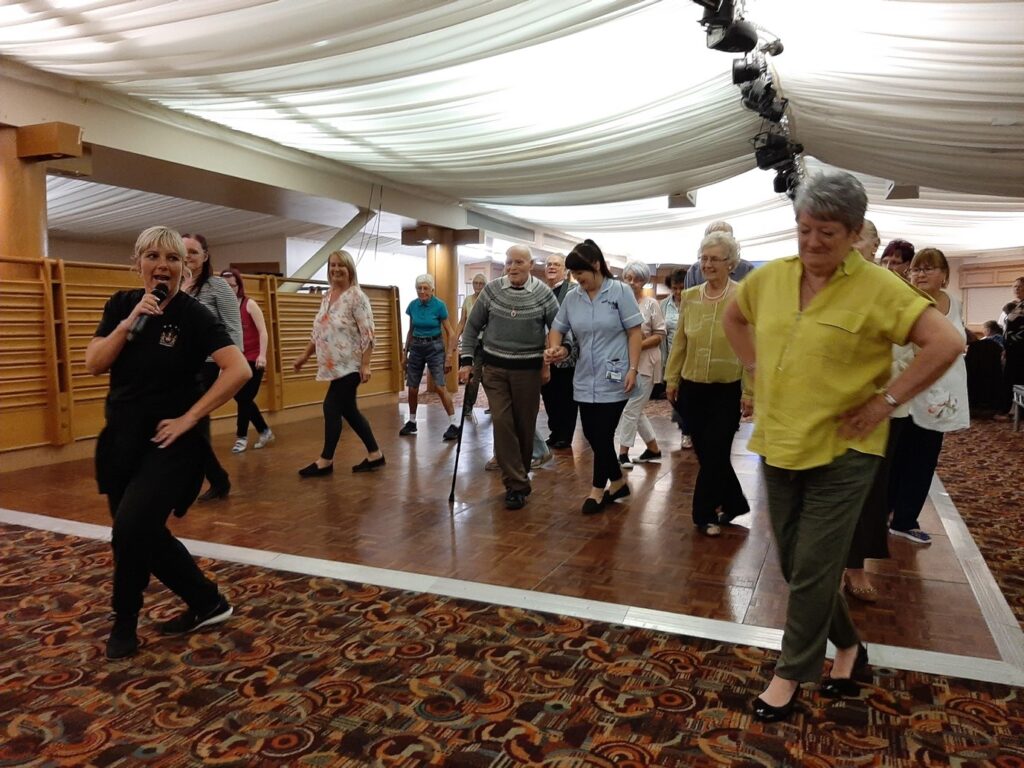 Claire Taylor, Health and Wellbeing Manager for Wigan Warriors said that they were "very keen" to provide a variety of activities for their members. "People presume they don't want to do the things they used to do any more – but they do. People surprise you!".
Claire talked about the member who attended with his wife – and they participated in the athletics track lap challenge. "He got to the track – and he was off!" she said. "We later discovered via his wife that he was a marathon runner when he was younger."
The arrival of the Covid-19 pandemic has created new issues for the project users and organisers. Claire explained that for some participants, the progress of dementia speeded up during lockdown, as their minds were not being stimulated as much as before. There is also the issue of some beneficiaries not having internet access, which means that reaching people digitally was not possible.
However, the project has tried to keep things alive and active for their participants via virtual means, with recorded relaxation and yoga sessions, question and answer sessions with Wigan players, and other online activities to reach as many participants as possible. The project is hopeful that with their new project "Moving Memories" they will be able to provide a much-needed service as before.
Suggested further reading…