The Month of the Military Child April 2022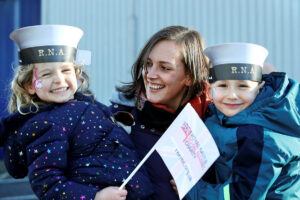 The Month of the Military Child April 2022
April is the Month of the Military Child, and whilst the Trust supports all areas of the Armed Forces Community, we wanted to join in with recognising service children, who are often an overlooked part of the Armed Forces community.
Through the Trust's funding programmes, addressing issues that Service families can face, the Trust supports projects that work with families of currently serving personnel and their children.
Amongst the challenge of military life, typically, military familes move house often. This can cause distruption of education and heightened anxiety around needing to build new social circles. The Trust constantly encourages projects that engage with service children, building positive experiences in local communities as well as supporting nationwide projects.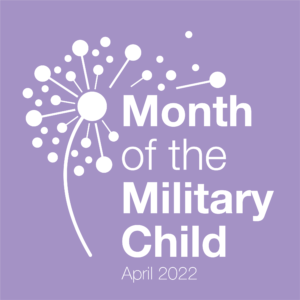 Active projects
At present, the Trust is currently supporting military families with nearly 100 active projects, which totals nearly £3million. These projects in some part support military families and their children across the UK and overseas. The active projects are across different funding programmes that we have run; and all of these projects and all have service children as beneficiaries.
The funding programmes include Force For Change (FfC), and grants that have been awarded under the Sustaining Support – Project Track and Sustaining Support – CORE Track programmes. It also includes projects where military families are not the sole focus of the project; but will benefit from the work that the project is undertaking.
Previous succesful programmes and projects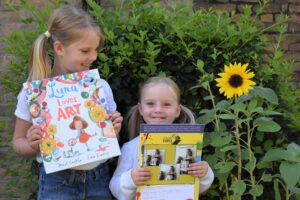 Removing Barriers to Family Life programme was a family-focused programme supporting Armed Forces families facing challenges. In all, £7.5 million was available to projects that reduce isolation and loneliness.
Reading Force were thrilled to be awarded funding as part of this programme and the award allowed them to reach significantly more Forces families by supporting them with free shared reading materials. Most importantly it allowed them to keep supporting them as babies became infants, then infants become juniors, and juniors become teens.
Hattie Gordon, Reading Force said this about the award "It's wonderful when parents and carers tell us that the books we sent their children became their favourite books, that they asked to have that book read every night, or read it over Facetime to deployed Mum or Dad and chatted about it. It is precious to know that children are comforted, soothed by, and have fun with the books we send them. This April we would love to focus on the simple joy of sharing and bonding over a book, and to get many more books into the hands of all the amazing military children there are in the UK and living overseas."
Helping to inspire service children to overcome challenges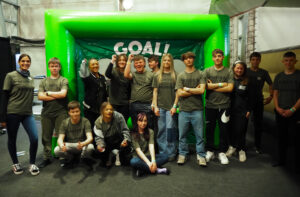 The Trust Fund introduced the Tackling Loneliness Programme in 2020 to address social isolation within the Armed Forces community including service children. Scotty's Little Soldiers was the recipient of a £70K grant for a project to support bereaved Forces 11-25 year-olds.
Nikki Scott, Founder of Scotty's Little Soldiers said this about the funding…
"We are so grateful to the Armed Forces Covenant Fund Trust for their continued support. Their generous funding enables us to interact with our members in various ways to make them feel part of a supportive community and help them feel connected to the military. We are very proud of the podcast we have recently launched for 18-25 year olds, which has been supported by the AFCFT. It's hosted by 20-year-old Alex who has been a member of Scotty's since 2015 and provides him and other young people with an opportunity to hear from inspiring individuals who have overcome challenges and achieved great things"
Read the full story here
---
Service Families Case Studies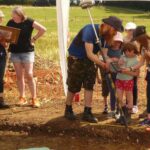 Wings to the Past was awarded £20,000 as part of the Local Grants programme. A steering group from the RAF worked together with Lincolnshire County Council on a project aimed at bringing down personal barriers, allowing RAF personnel and their families to get closer together and forge connections through the medium of archaeology.
The 15 families worked together to research, dig and excavate a Roman ruin in Riseholme, near to several RAF bases in Lincolnshire. The nine-month long project had a number of long-lasting effects on the lives of the families who took part… more
---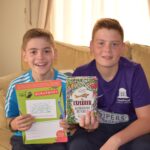 Reading Force Alison Baverstock, founder of the charity Reading Force, described how the initiative has helped thousands of Armed Forces children, their parents and wider families cope with the strains and rigours of Forces life through shared reading.
The concept is simple, yet beautifully effective. Families register to receive a special scrapbook and book from Reading Force posted to their home, all read their free book or any other title they wish to, and complete the scrapbook between them…more
---
Lisburn Sea Cadets (TS Ulster) received a Local Grants award of £20,000 to help fund the purchase of a Rigid Inflatable Boat (RIB) to be able to offer their cadets a unique power boating experience and associated qualifications. The group already had a small power boat, but this was unsuitable for use as a safety boat for sail training.
Prior to lockdown, there were some 40 cadets enrolled with TS Ulster who were able to benefit from using the RIB and undertake powerboat training and qualifications…more
---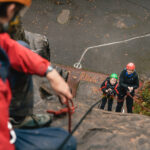 SSAFA received £90,000 under the Removing Barriers to Family Life programme, for their 'Disability support for Forces families' project – providing serving military families, who have a child with a disability/additional needs, with ongoing specialist and peer support, advice and respite.
Hannah and her family have shared their experience of the project and the support it has offered them. A musician in the Army Reserve, Hannah and her serving husband Darren have three children, one of whom, Adam, has autism…more
---
Discover how funding from the Trust supports military children
We have created the Knowledge Network to help you learn more about the different ways the Trust explores its impact upon the Armed Forces community and the impact of the programmes we deliver; and the positive outcomes from the projects we support – including best practice. Take a look at the Sevice Families section of our knowledge network for case studies, best pratice and more about how through the Trust's funding we can support Service families and children
---
If your organisation supports the Armed Forces Community in anyway, then you might be eligible for funding. Have a look at our programmes page for more information.